Guys, If you remember I already reviewed MUA Power Pout Broken Heart last time on MABH and today I am reviewing another shade from the same range – Irreplaceable! :) This one is one of my favorite shades out of all. Let's move on to see how I like this product.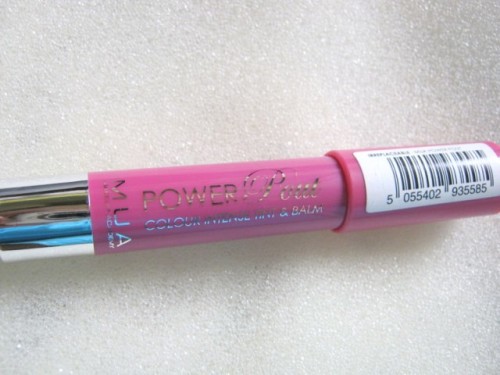 Price:
£3.00 excluding shipping
Ingredients: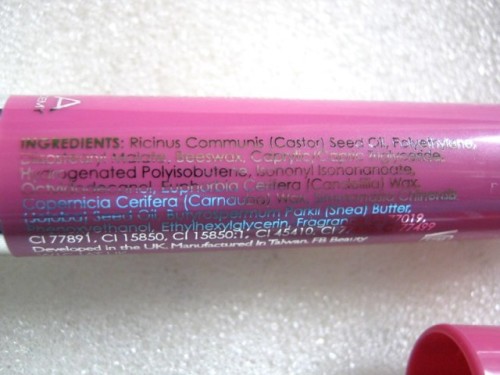 My Take on MUA Power Pout Irreplaceable:
I love this colour very much. It is a soft baby pink colour which looks so fresh every time I wear it. The texture feels so smooth and buttery on lips that it doesn't feel dry at all even after you wipe off the shade. This one is my second favourite shade out of all available online.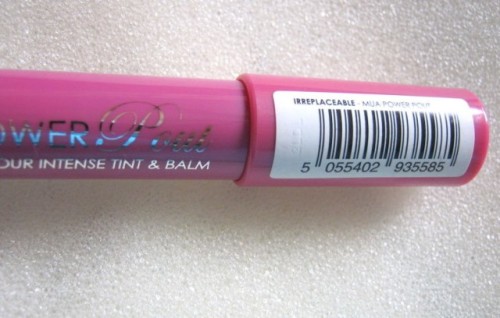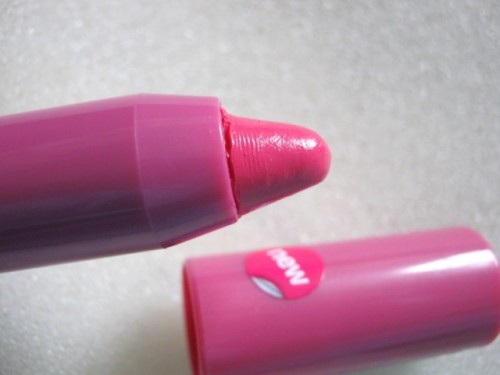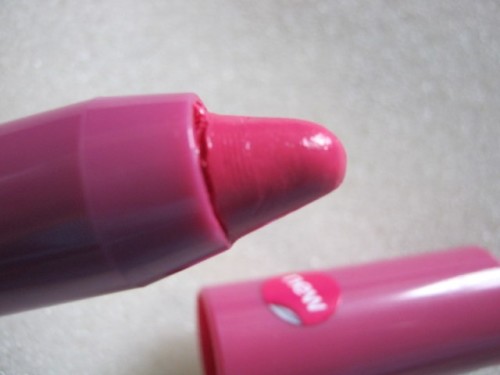 I brought this collectively along with Broken Heart. Such a pretty shade; will go with all skin tone. Make Up Academy is a UK brand and the products are really affordable if you exclude shipping charges. No matter but I clubbed my purchase with others to divide on shipping charges. The shade irreplaceable has no shimmer at all which is why I love it so much. Its suitable for daily wear; even good for school and college going students.
The only negative thing annoy me is it do melt badly in hot weather. If you seen butter, this is exactly same. It melts in heat :P I keep it into freezer to stabilize the melting point. However, MUA power pouts are very weak in pigmentation. It doesn't stay longer, need to re apply many times. It does not survive any meals but not a big issue for me to be used daily basis.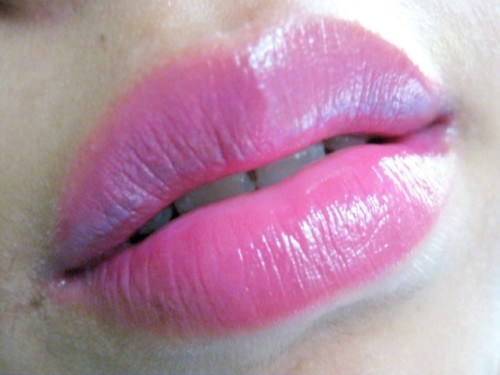 Why I like this Lip Balm?:
Soft, creamy and moisturizing formula.
The tint is very subtle which is good for day use.
Good for school and college Students.
Easy to carry. Travel friendly and sleek Packaging.
Available in 6 different shades to choose from.
Help to combat flaky lips and moisturize them well.
Good for winter season.
Why I don't like this Lip Balm?:
Soft melting balmy texture.
Melts terribly in hot weather i.e In summer season. Need to keep into freezer.
Staying power is very weak.
Pigmentation is low.
Availability is main concern.
MABH Rating: 3.5/5
Final Verdict: You will love the colour and its buttery soft texture on lips. It glides easily and keep lips moisturized. This MUA Power Pout is good for students and for daily use. :)