We all are to some point weak for red lipstick, some like it bright and some, dark. And some like all shades of red like me. My style mantra is to wear minimum makeup, bright eye-catching lipstick and dramatic eyes; that's my cheat trick, it takes no time to get done and yet looks very classic Hollywood diva type. Speaking of classic Hollywood diva style, here is one of that kind lipstick, Maybelline Colorsensetional Bold Matte Mat 4 which I am going to review today.
Also Read: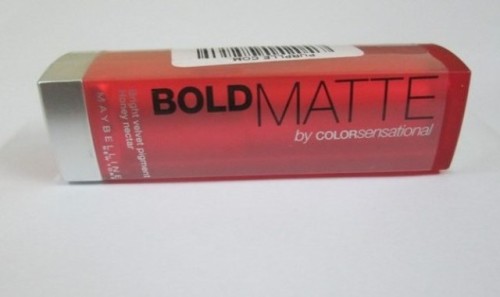 Price & Quantity:
Rs.375 for 3.9 g.
Shelf Life:
36 months.
Ingredients: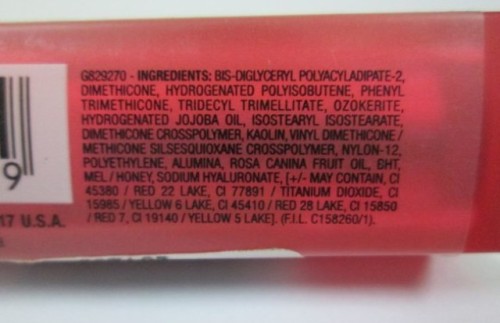 Shade Reviewed:
Mat 4 Red 688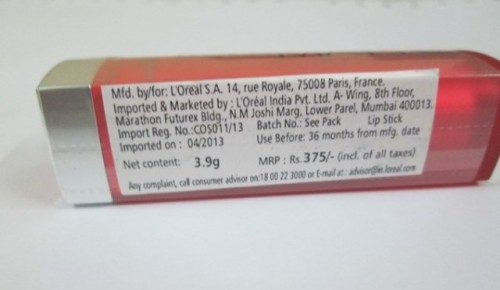 My Experience with the Lipstick:
This matte lipstick comes in a very stylish and posh-looking red and steel packaging. The bullet is quite sturdy and yet very smooth while applying on the lips. It has a soft velvety touch which is moisturizing for lips. It has a matte finish but it is not at all drying.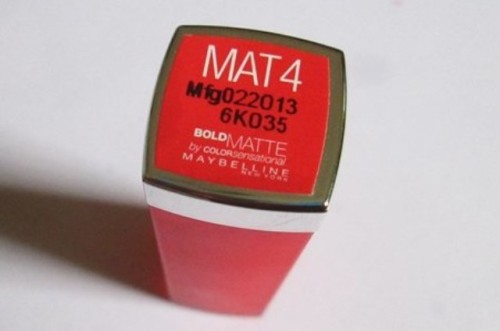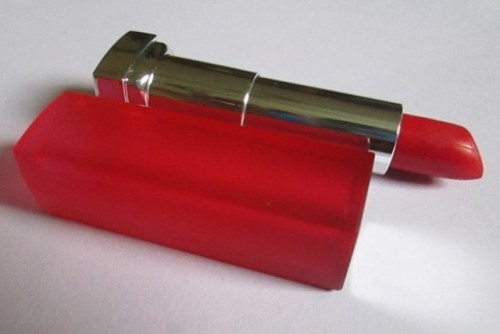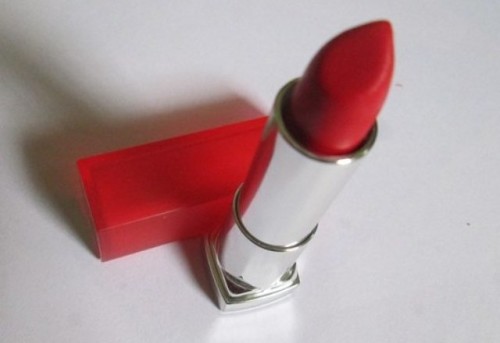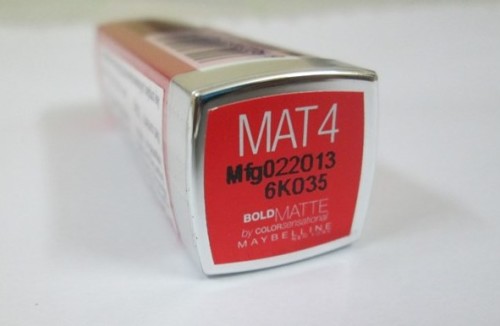 First of all, I love the packaging and look of lipstick. Then, I have a special liking for matte finish lipsticks, and this serves to my fancy pretty well.
The shade is red mixed with a little bit of coral, which pays off as a beautiful bright red color. The pigmentation is very high, only 2 or 3 swipes gives the proper shade. The moisture present in the bullet helps to gliding it on the lips very well. This shade might look non-matte in the pictures here, but in reality they are (I swear!).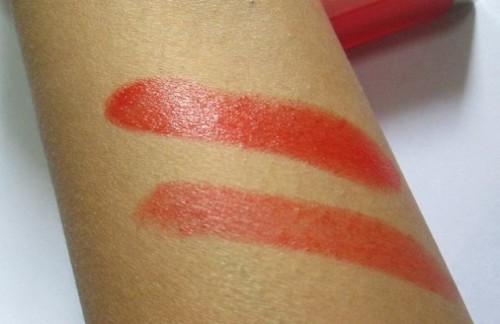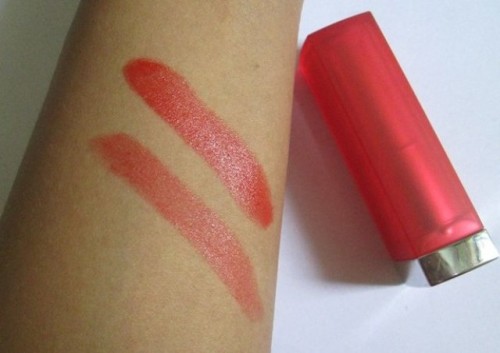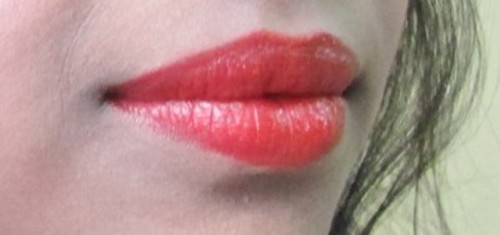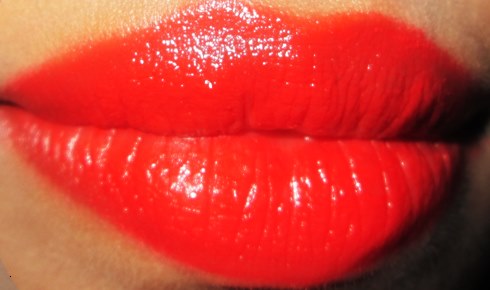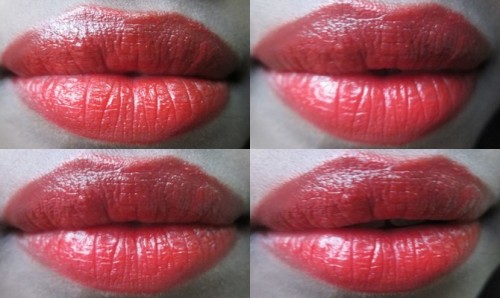 The crucial question about a good lipstick will be how long it stays put? Now, I have wore it last time when I went for shopping, yes and you know how we shop and window-shop for hours until our legs hurt and we feel starved. So, it stayed for maximum 5 hours until I went to eat, so I guess that's decent. The best part was it did not settled in fine lines or bleed; it stays intact.
So, in short  Mat 4 is coral-ish red shade which is pretty bright and attractive. I reckon, this shade will suit medium to fair skin toned ladies (sorry dusky pretties). I am myself somewhere between medium to fair or warm, it suited me well.
My FOTD with this Lipstick: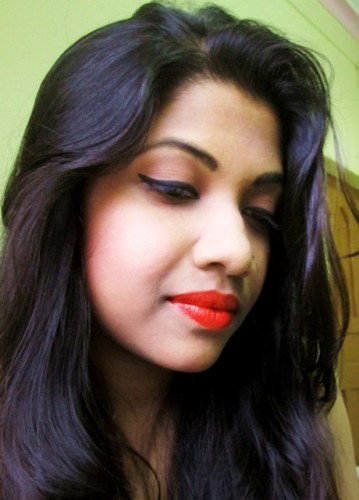 Why I like this Lipstick?:
Quality product.
Velvety and creamy texture.
Bright and attractive shade.
Very affordable price, and also cost effective.
Staying power is quite good.
Easy to glide on the lips.
Very nicely pigmented.
Sturdy bullet.
Attractive and trendy packaging.
Why I don't like this Lipstick?:
It leaves a tint after removing.
MABH Rating: 4.9/5
Final Verdict:
I personally like matte lipstick and in bright red shade, so this is like my recent favorite one. The staying power and the pigment are very much satisfying also, no complaints about that. And also there is no doubt about the quality of the lipstick; it is one of the best brands. So, it deserves my two thumbs up! :)