'It's raining men, hallelujah!'… um, I mean, "It's raining, Man!" Oh, who loves scorching hot weather; I don't like continuous raining also, which is happening sometimes now. But, I am loving cool weather as off now, I hope you are too! Anyways why I am in good mood, you might be wondering, well, firstly because of cool weather and secondly, I am here to review Maybelline baby lips coral flush! My most favorite lip balm that is! Okay, henceforth I am going to stop my rambling and move on the review, seriously!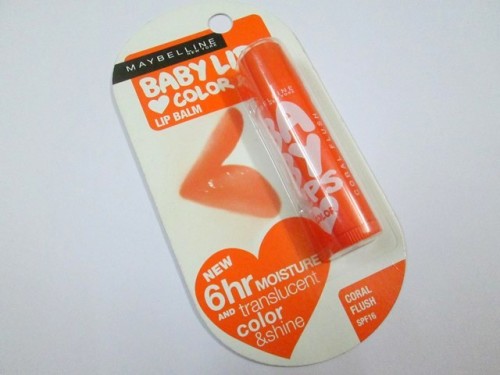 Read:
Price & Quantity:
Rs.150 for 4.5 g
Key Ingredients:

Shelf Life:
36 months.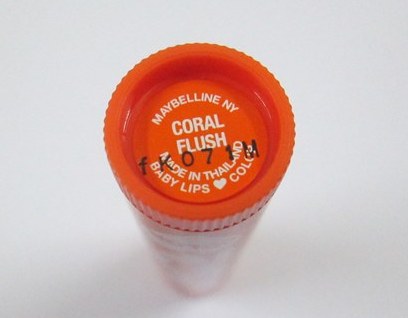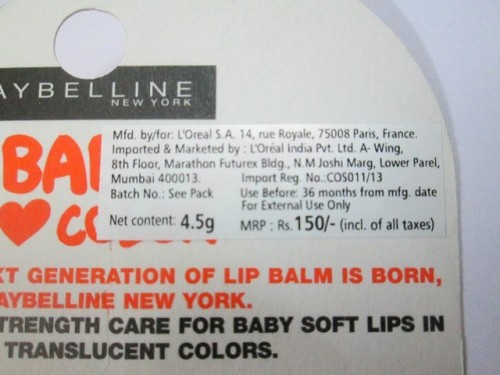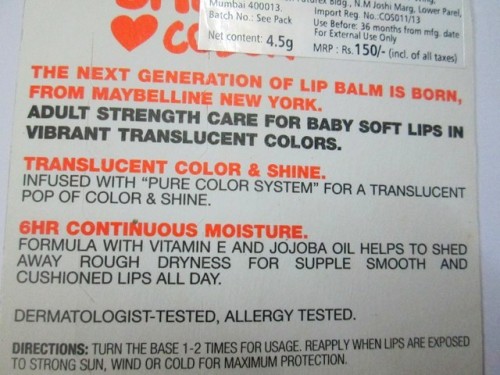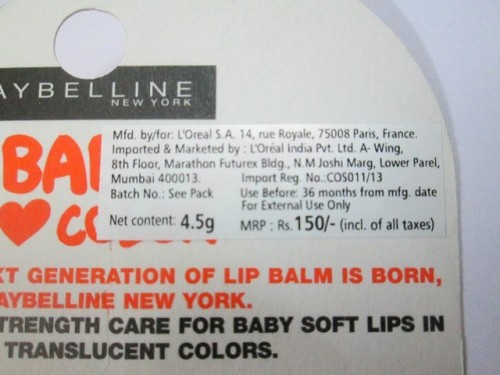 My Experience with Maybelline Baby Lips Coral Flush:
This lip balm comes in a pure coral shade packaging, top to bottom which I found very cute. The color actually makes the packaging very trendy, in my opinion.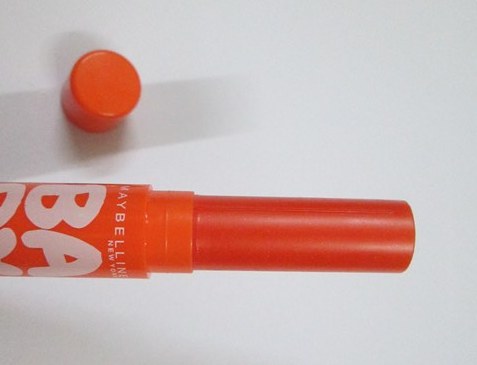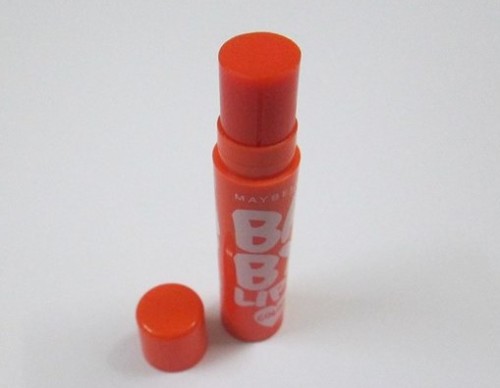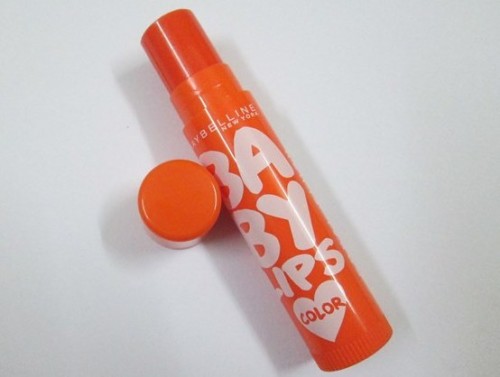 The texture of this lip balm is non-sticky, soft and smooth. It is very easy to apply on the lips, two or three swipes will do the job. The smell is pretty much synced with its color and shade, i.e. orange-y smell. Using this lip balm will remind you having the best orange juice or smoothie ever!
Well, honestly this lip balm needs no introduction at all, we all love them! Yes, I love this lip balm so much even my two tubes are hardly 20% or 30% used, still I bought this variant just to try (you can call me crazy, everyone does too)!
Coral flush is just like the other Maybelline baby lips lip balms; it serves as well as them. For those who have not used Maybelline baby lips lip balm yet, I will explain it to you. Maybelline claims that its staying power is 6hrs, well for me it's longer! I apply this lip balm and go out, have fun, have little bit of food and drinks, and still I don't need to reapply! It keeps my lips locked in moisture, no chapped lips at all, no dryness. It is also not sticky or waxy. This lip balm is that it is little bit tinted, if you have non-pigmented lips; you will love it. I have pigmented lips, specially my upper lip; and this covers my pigments quite well. For me, the level of pigmentation is pretty well as lip balm.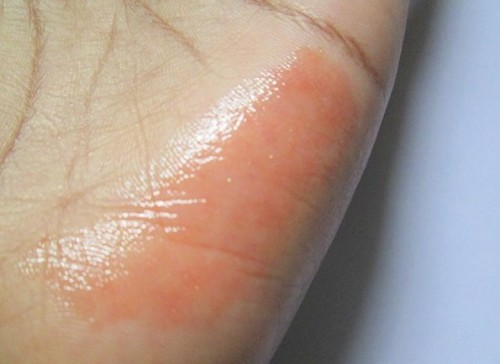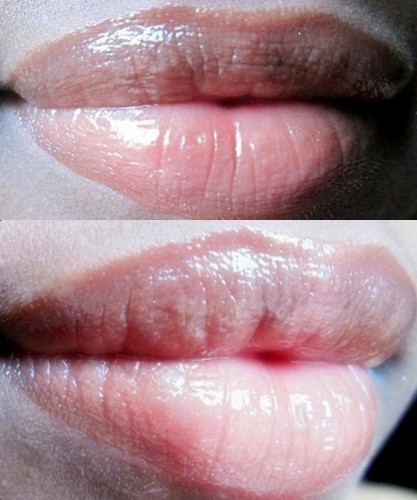 It keeps my lips soft and smooth. Even my mom loved it with one time usage. This lip balm will be very apt for winter season to keep the lips hydrated and moisture for long time.
Why I like this Lip Balm?:
Has SPF 16.
Good quality brand.
Lovely smell.
Cute and hygienic packaging.
One tube survives several months.
Keeps lips soft, hydrated and locked in moisture.
Stays for 6hr or more.
Slightly tinted.
Non-sticky lip balm.
Why I don't like this Lip Balm?:
The base of the tube is too thin to twist and open.
If you have really pigmented lips, you might not like it. (Though it covers mine, but some like highly pigmented ones.)
MABH Rating: 4.6/5
Do I Recommend?
Yes, I do. If you haven't tried it yet, get one before this winter and you will not regret!
Would I Repurchase?
Yes, maybe this one or other variants. :)