Hi Beauties!
Is anyone looking for a daily wear/office wear lipstick? Then I have a solution for you all. Yes I am talking about a beautiful peachy toned lipstick from Lotus Herbals Pure Color range called Carnation. This shade is a very demanded color of Lotus herbals. I saw so many good reviews about this lipstick and after using it I am also quite satisfied with this.
Almost everybody aware of this very popular brand which produces herbal products only that belongs to skincare and makeup. I used to have its face wash and moisturizer before and happy with their results also. This is my first lipstick from Lotus Herbals. I am not so much into makeup and all; I personally prefer natural and simple look and this shade is perfect for those girls like me. Now move to the below lines to know more about the lipstick..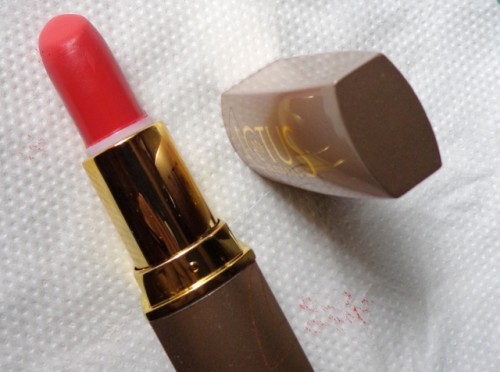 Price and Quantity:
Rs 245 for 4.2 g (You may get in discounts online)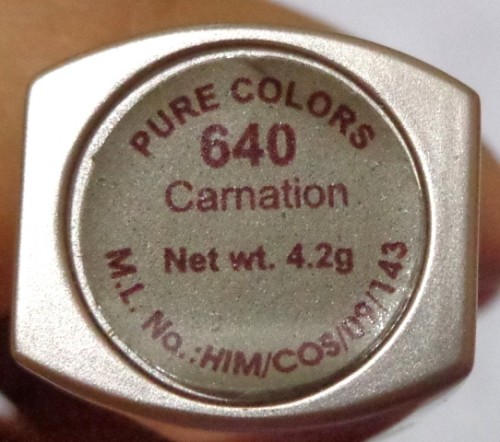 My Take on Lotus Herbal Pure Color Lipstick Carnation:
I read somewhere in Google that Carnation is a tree which have pink and purple flowers and that's the shade of the lipstick. Yes it is a pretty peachy pink color which will suit almost all skin tones especially medium to fair skinned girls.
The packaging is somewhere very boring and looks cheap also. It comes in steel gray packaging and the brand name written in golden letters on it. You can find the shade name at the bottom of it like other lipsticks. But it is sturdy and travel-friendly that is what I like most.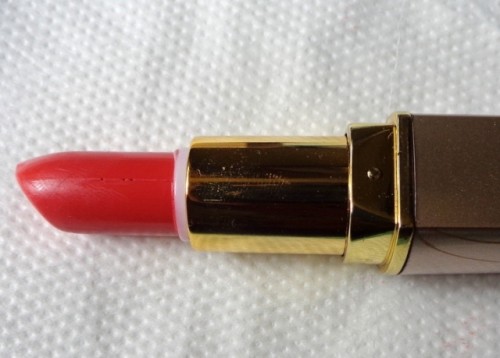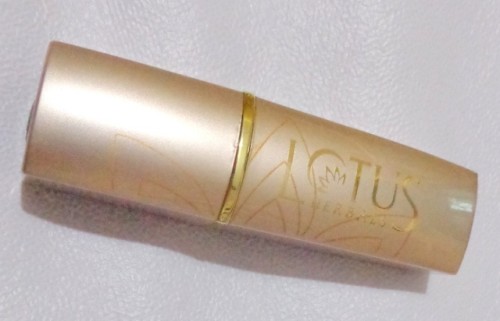 Do you like fragranced lipsticks? I don't. I feel like the fragrance of the lipstick is a little artificial but don't worry, it stays only for some minutes. Okay now come to its coverage, pigmentation etc. It has an average coverage. On my lips I swipes two times for an opaque finish, but sometimes when I swipes more than two times the intensity of the color remains the same, but as it has creamy matte texture, when you apply more times it looks patchy on lips eeewwwuu… and pigmentation wise it is also an okay-okay type.
As the formula of the lippie is creamy; it doesn't dry your lips. So there is no need of lip balm underneath it. Oh GOD it is a good point for me at least! I am always in search for a lip balm before applying a lipstick. Staying power is also good. It stays for 3-4 hours easily without any cheeping and it fades easily when you take drink or meal without leaving any stains behind.
It is a shade which brightens the skin tone to one level more that is what all girl want. Am I right?? :P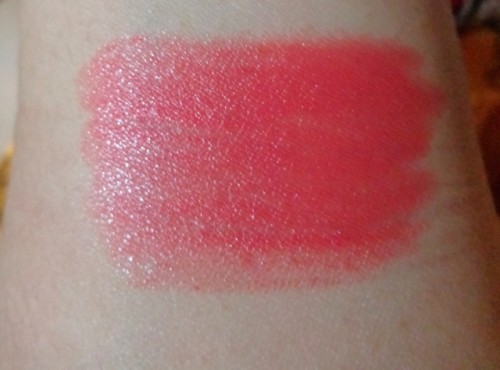 Note: Don't apply more than two swipes otherwise it becomes patchy on lips. Besides that it is a pretty shade at an affordable range.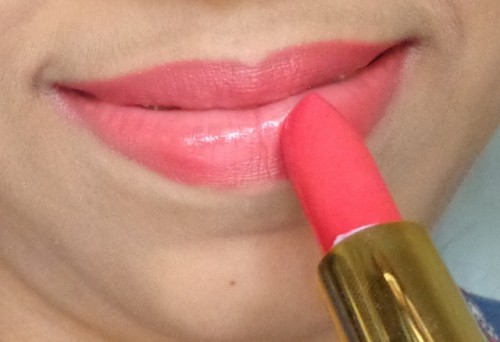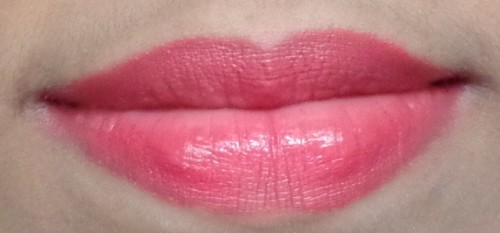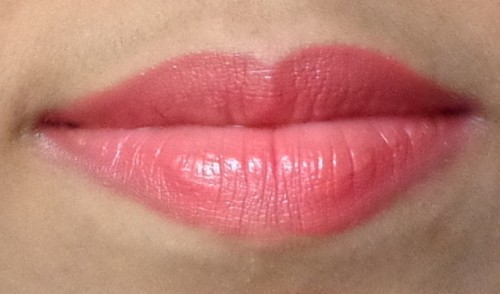 Why I like this Lipstick?:
Very pretty daily wear shade
Creamy texture (Good for dry lips)
Very affordable
It is herbal
Easily available online as well as counter.
Why I don't like this Lipstick?:
Pigmentation wise okay-okay.
Gets patchy if applied more swipes in order to bring good coverage.
MABH Rating: 3/5
Final Verdict:
If you are not so much into makeup or bold colors/searching for a daily wear pretty shade then go for it. It is very affordable. I hope it won't disappoint you. :)