Hello friends! :)
The weather nowadays is getting better and better, refreshing me with its freshness and beholding me with its liveliness.Here in this post, I'm wearing a pair of olive green pants with my latest buy, i.e. a leopard print top for the friendship day bash.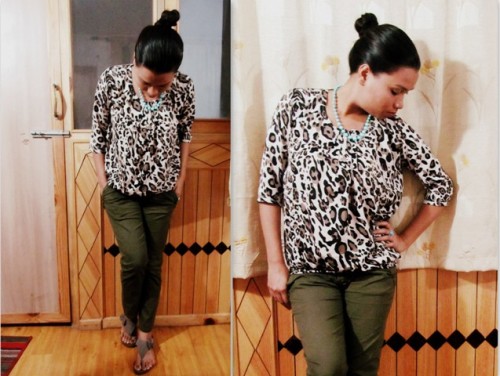 I partied hard, had red wine with barbeques and danced till I gasped to breathe. Needless to say, animal prints are ruling fashion charts. So, I bought this leopard print top without giving a second thought. The top has quarter sleeves and a tiny bow at one side of the neck, which is hardly visible. Army colors are in vogue these days, and olive green is one of them. These olive green pants that I'm wearing look chic and urbane as they are narrow at the end.
For footwear, I wore my grey gypsy flats as they went bingo with the look. I accessorized the look minimally as leopard prints are bold and speaks for a statement themselves. I wore my aqua blue necklace with my aqua blue vintage ring. The hints of aqua blue in my outfit brighten up the look as the colors in my outfit were all muted.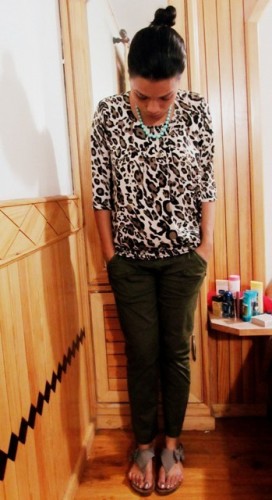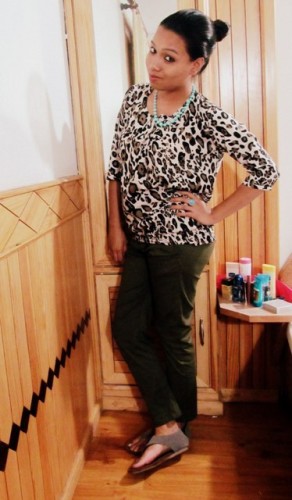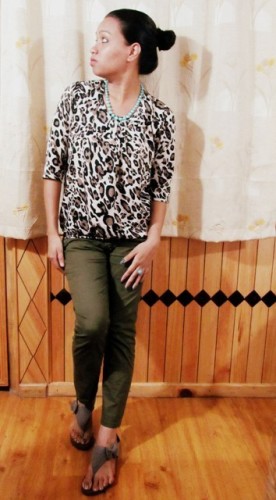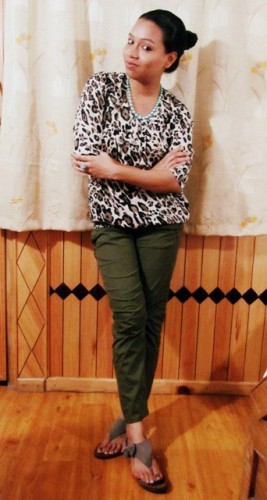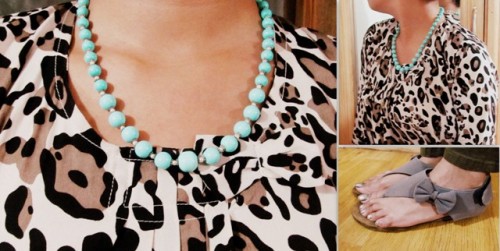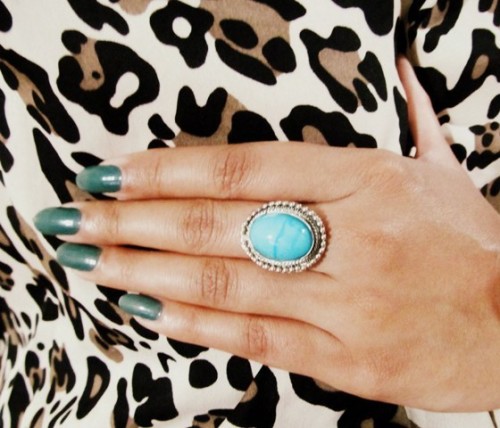 Makeup: Dark kohl-lined eyes with a tinge of orange lip balm from VLCC.
Hair: To go with the look, a neatly done chic high bun seemed just perfect.
Outfit Details:
Pants: Shopper's Stop
Top: Online Shopping (nineteen)
Flats and Necklace: GT market (basement), Jaipur
Ring: Street Shopping from Mall Road, Nainital
Hope you enjoy the piccys and like the look! :) Share your comments below!