Hello beauties! :)
Hope all are fine. Today's review is about a sentimental product. He he. It is sentimental because it is my first scrub. Until some months back, I was afraid of scrubs. I thought it would destroy my skin as it is harsh, however as days passed I understood the importance of scrubs in skincare. Lets move on the review.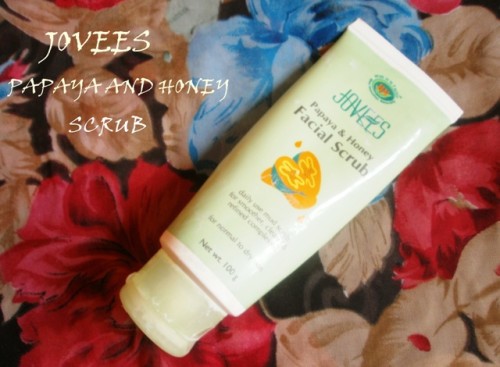 Product Description:
A unique formulation that helps to discover a new kind of luminoscity day after day. This scrub is a deep pore cleanser that wipes away spent surface cells, revealing a smoother, clearer and refined complexion.
Price and Quantity:
Rs.165 for 100gm
Shelf Life:
3 yrs
Key Ingredients:
Papaya seeds, honey, fenugreek, margosa
My Take on the Scrub:
This scrub comes in a regular tube like packaging with a flip flop cap. It is travel friendly and easy to use. Nothing fancy about the packaging.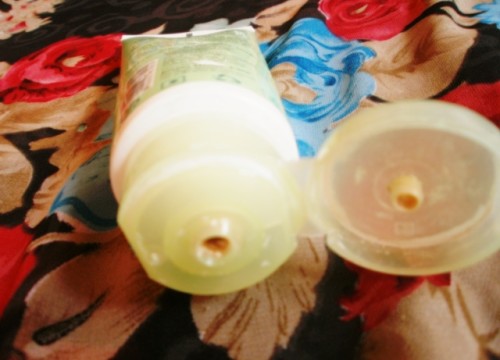 It is a daily use mud scrub. It contains papaya seeds as scrub particles which is quite unique from the usual and boring apricot ones. The scrub particles are gentle and not harsh. Though it is gentle and claims to be daily use scrub, scrubbing daily will definitely harm the facial skin. The texture of the scrub is very soft and applies smoothly on the facial skin. It is a mud based scrub, hence takes away all the excess oils in the skin and leaves it fresh and matte. It doesn't dry out the facial skin which I like the most.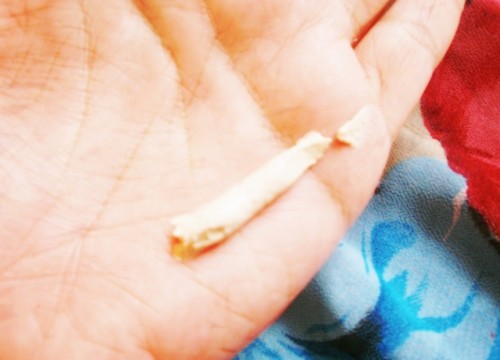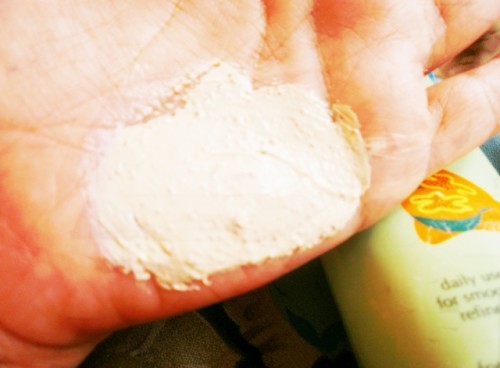 Most scrubs tends to dry out the skin. Since it is mud based, it can also be used as a pack after scrubbing with it. I scrub my hands and then leave it for 15 minutes, which also acts like a mud pack. I moisten my face, neck and hand, apply it all over and massage it gently for 3-4 minutes and then leave it to dry, after washing, my skin feels soft.
It doesn't give any glow etc, but does the scrubbing action well. It claims to be for normal-dry skin. I think it will suit oily skin more as it takes off the excess oils. I have normal-combination skin, and it never dried my skin. I use it twice in a week, but not everyday. However, it is a good product that helps the scrubbing process well.
Why I like this Scrub?:
Easily available and affordable
Travel friendly packaging
Scrub particles aren't harsh
Mild smell
It absorbs excess oils as it is mud based
Leaves skin soft and refreshing
Doesn't dry out skin
Little goes a long way
Why I don't like this Scrub?:
Not gentle enough to be used daily
Doesn't do anything other than scrubbing
MABH Rating: 3.5/5
Do I Recommend?:
Yes! You can give it a try. It is a decent scrub which doesn't dry out the skin.
Will I Repurchase?:
NO! I am experimenting with different types of scrubs available in the market. So I would not repurchase.