Hello Everyone!  :-)
Today I am going to review on one of my first buy from Inglot Store Kolkata – Inglot Freedom System Refill Lipstick #48. It has been almost 8 months now when I first visited our Inglot Store Kolkata and took few of those Freedom System Refill Lipsticks.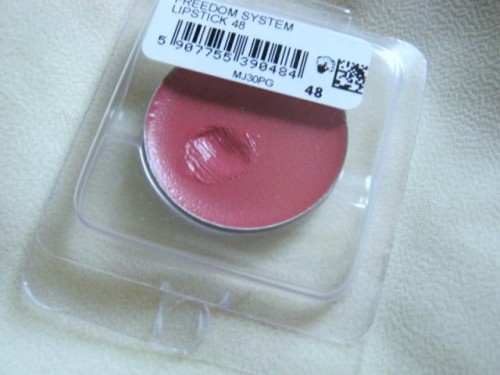 Product Description:
Paraben Free Formula
Not Tested on Animals
Price and Quantity:
Rs.300 for 1.2 g/ 0.05 US OZ
My Take on the Lipstick:
The lipstick refill comes with a hard covered plastic pack covering and protecting the refill inside. It has flip open kind of packaging which helps storing the refill even without the palette. Back of the refill contains a sticker which mentions the number of the shade. Nothing mentioned about the ingredients except the fact that they are Paraben free and Cruelty Free i.e. not tested on animals.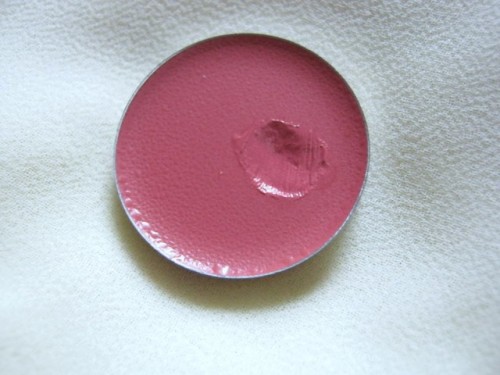 It was regarding those days when I was totally new to this blogosphere. Knowing and learning day by day. Seeing everyone's review on Inglot refill lipsticks make me go crazy and finally I ended up stopping at Inglot Store Kolkata. I was surprise to see one of my old known friend Sayanti – she is the MUA of Inglot – Kolkata Store! What else I need then when a MUA is your friend and she is all there to help me pick up most suited shades for me. Yayyaa!! What can you ask more?? :D. I tried almost 10 refill lipsticks and brought 5 of them along with a blush  :blush:
The shade belongs to pink family, a soft pink colour with a hint of coral undertone which will better suit fair to medium skin tone. I fear those who are dusky may not show up the colour. The colour may look bit strong in refill but when you swatch it you will find it lighter. I have to double up 2-3 times to show up the actually colour on lips.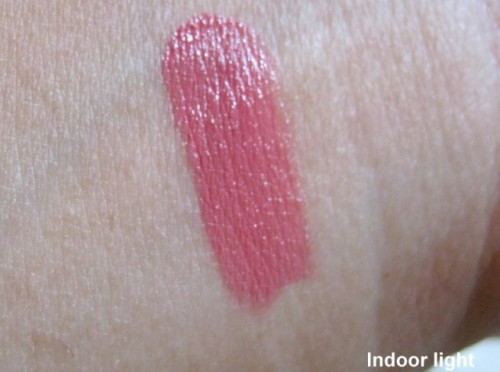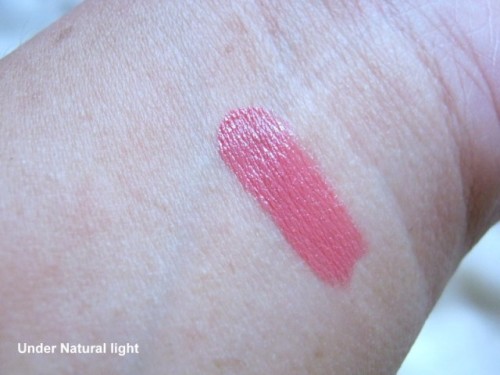 The texture of the refill is very creamy and smooth. It glide on lips like a dream and keep your lips in well moisturize. In fact, not only this shade, all Inglot refill lipsticks are made of creamy formula, thick consistency but applied on lips feels very smooth and soft. The pigments are good enough to cover any pigmented lips. But those who have too much pigmentation on lips may need to apply couple of coats to cover up. It last me around 3 hrs with snacking in between. It does not bleed or give unruly fadings.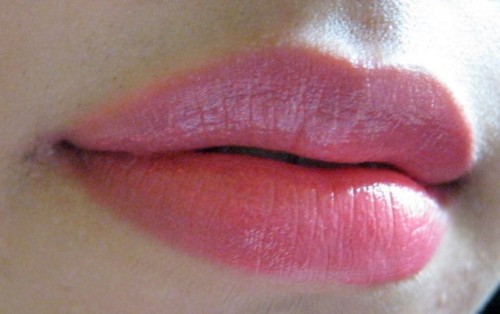 Why I like this Lipstick?:
The soft baby pink coral undertone lip colour.
The affordable price.
Cute hygienic packaging.
The smooth creamy texture.
Pigmentation and pay off.
Do not bleed or give patchy look on lips.
Don't settle in lip lines.
Why I don't like this Lipstick?:
Hike in price.
Wish the pigmentation could be more.
This shade can wash out dusky skin beauties.
Wish the staying power may be more.
No brush. You will need a separate brush to apply lipstick refills. (not a con for me though)
MABH Rating: 3.5/5
Final Verdict:
Yes! I will recommend everyone to try this lipstick. If not this shade but may be different shade from Inglot Refill Lipstick. It's better to go to store and try test the colour on you before buying. But with the hike in price you can't risk it buying online. But again mix-and-match options are always open. Experiment!! :D