Hello everyone! :) Lipstick is one vital part of makeup. Without it, makeup looks incomplete. With a very natural look to a party look, lipstick is a must and when after few hours of your enjoyment, you need a touch up but you can't; that can make you anxious and very conscious about your appearance. Well, here I will share with you a few simple steps that will make your lipstick lasting more than usual.
Also Read: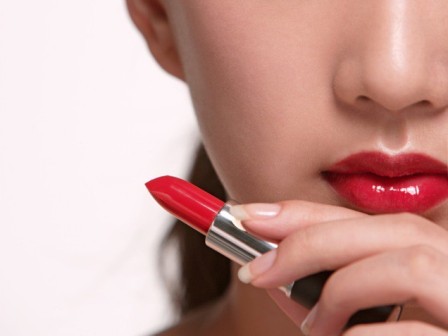 Steps to Keep Your Lipstick Long Lasting:
Scrub your lips with a lip scrub, store bought or homemade. This will remove the dead cells from your lips and give you soft and smooth lips.
Apply your favorite lip balm, only a small amount to moisture your lips. Moisturizing your lips will help prevent flaky skins on your lips while wearing lipstick.
Now, dab concealer on the lips to get rid of discoloration. Many of us have darker upper lips; this will make your lips appear even toned. Use only a bit amount of concealer.
Once concealer blended completely, draw the outline of your lips with a lip liner (choose a color close to your lipstick shade). Be careful, do not over do it by drawing a line totally outside your lips. For better application, get suggestions from a makeup artist or expert how should you line your lips to make it appear perfect.
Using your finger, gently blend the lip liner on your lips. This is the way to not to let the lip liner be visible or over-powering.
Now, with a lip brush, fill your lips with your preferable lipstick. Using a lip brush will help it last longer. Take your time to fill the lips, it should not look patchy.
Take a tissue and place it on your lips; this will blot the extra moisture from the lipstick. Now, with a makeup brush or puff, dab loose compact powder over the tissue. Loose powder will help the lipstick stay put in its place. And this will keep your lipstick lasing very long.
Finally, apply your lip gloss and pout.
Always use a dark or bright color lipstick, even it fades away, you will still have color on your lips. Do not, pucker or rub your lips against each other too much, it will displace your lipstick.
So, ladies, I hope you find this helpful. Stay healthy, stay beautiful. :)