Hello everyone!
Nothing gives more relaxation to your facial skin than massaging your face with a rejuvenating cream at the end of your tired day. I combined almonds and cashew to make my own face massage cream as they are rich in skin nutrients and here are the instructions.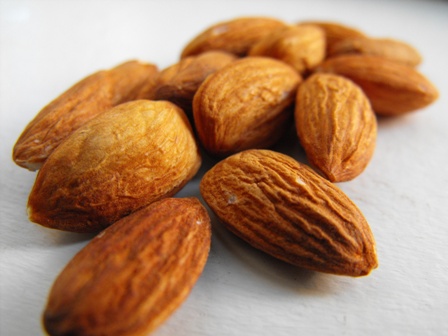 Things You'll Need:
Almond – 50g
Cashew – 20g
Glycerin – Few drops
Milk Powder – 2 teaspoons
How to Make?:
1. Soak almonds in clean water overnight. Peel off the skin in the morning and grind it to smooth paste. Grind cashew nuts as well.
2. Add this nut paste to a small bowl. Put in milk powder and glycerin.
3. Now combine everything together to make a smooth white paste.
4. Store this cream in a clean container and store it in your refrigerator.
How to Use?:
1. Cleanse your facial skin with a mild cleansing milk or face wash.
2. Tie up your hair and sit on a chair. Apply this massage cream over your facial skin and start massaging your skin in circular movements.
3. If someone else can do it for you (with clean hands!), the relaxing effect will be amazing. No problem if you do it yourself too.
4. Concentrate on your under eye area, chin and forehead. Give pressure but don't be too harsh. Massage your face and neck for 2-3 minutes.
5. When this cream gets dry, wet your fingers in water or milk. Massage again.
6. After 5-10 minutes, rinse your skin with plain water and moisturize. You can skip moisturizing if you have oily-normal skin as this cream itself is very nourishing.
7.  This cream adds instant glow to your face due to its nutrients and creaminess.
Try this DIY recipe and enjoy your baby soft skin! This massage cream can be stored in refrigerator for 2 weeks. Make sure to use a clean spoon to take out the product every time.
Image source: 1