Hi everyone,
Today I am reviewing one of my current favourite body butters. I simply love the concept of body butter. They are hydrating and smells so good. In summers, I go for body lotion or light moisturiser and in winters I prefer body butter. As I have already told you, almond is the key word that attracts me to any product.
This Fabindia body butter comes with the combination of almond and coconut. After using it for a month, I am sharing the review.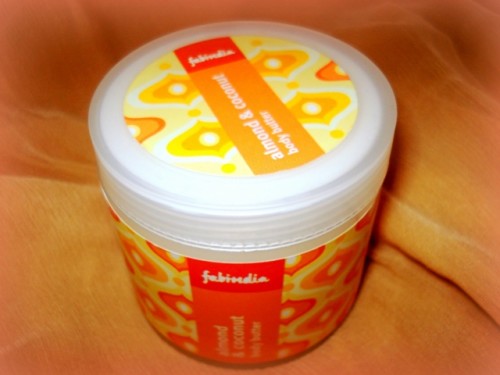 Price and Quantity:
Rs.250 for 100 ml (99 g)
Shelf Life:
36 months from date of manufacture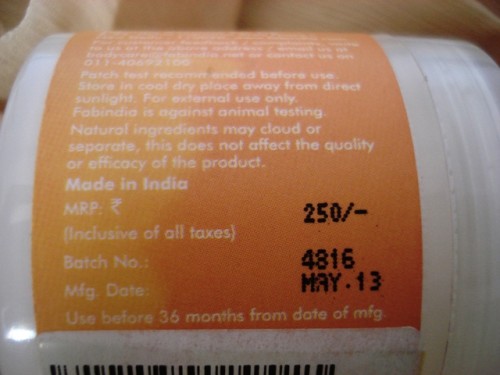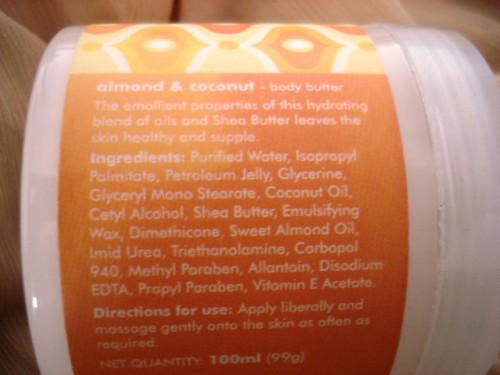 My Take on the Body Butter:
When the climate is really cold and my skin needs that extra bit of hydration, I opt for body butter. Fabindia body butter comes in a plastic tub with a sturdy twist cap and an inner protective lid. The packaging label is simple with the yellow-orangy Fabindia print.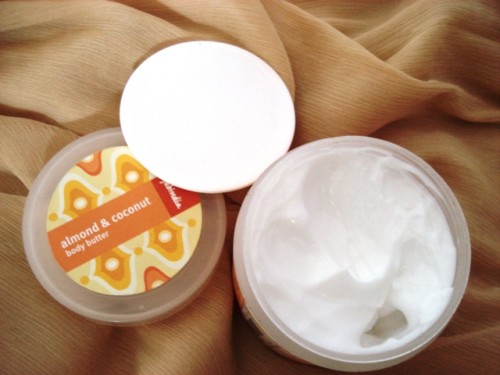 The product inside is snow white in colour with a slightly thick consistency. I never came across any other skin care product that smells super awesome like this does. I absolutely love this smell.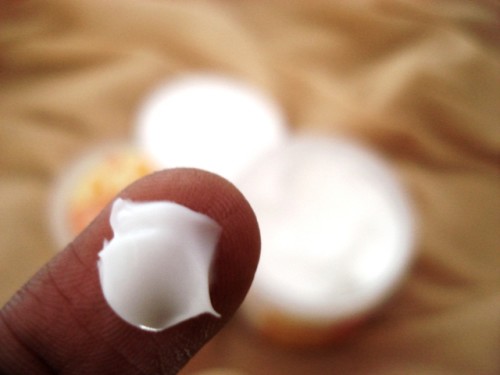 On application skin absorbs the product well in couple of minutes. You need to massage it slightly, to make the skin absorb. Its doesn't leave any oily tint but a bit greasy. But that's how body butters have to be, unlike lotions that becomes invisible on application. Once applied it keeps my skin moisturised the whole day. I do not need any reapplication. I find it suitable for dry and normal skin.
Oily skinned girls can skip this.I can never imagine using this in any other climatic conditions and for the winters, this is a 'must have' product for me.
Why I like this Body Butter?:
Contains almond, coconut and Shea butter
Easily absorbed (though slight massage needed)
Perfect for winters
I love the smell
Works well for my skin (Dry-Normal)
Fabindia is against animal testing
Why I don't like this Body Butter?:
ContainsParabens
Few may unlike the fragrance
Might not suit oily skinned beauties
MABH Rating: 4.3/5
So Do I Suggest?:
Yes! I do recommend this product for normal and dry skinned people.
Will I Repurchase?:
Yes, only for winters.
Have you used Fabindia products? What's your favourite Body butter?