Lemons are my best friend. I use them in my skincare routine without fail. They contain high amount of vitamin C and antioxidants that helps to deep cleanse and tone the skin, bleach and lighten marks, refresh and nourish the skin. Today's review is about a product that has been in the market since many years.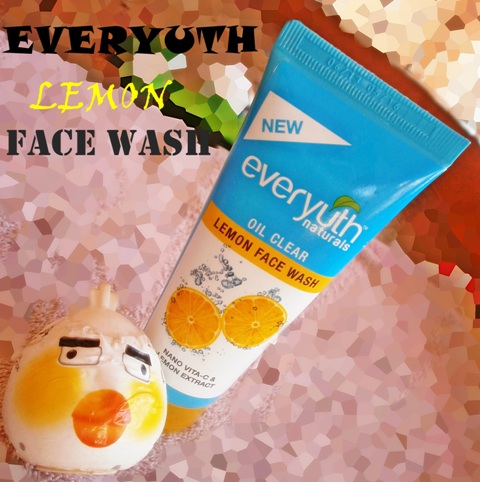 Also Read:
Price and Quantity:
Rs.90 for 100ml
Key Ingredients:
Lemon, green apple and honey
Shelf Life:
2 years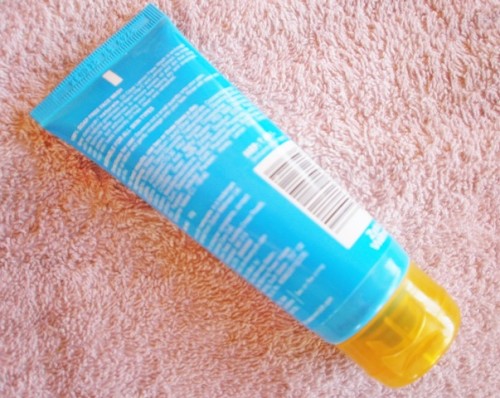 My Take on the Everyuth Naturals Oil Clear Face Wash:
This face wash comes in a standard plastic tube with a flip flop cap. The old white packaging was very boring but am okay with the new packaging. It's bright blue with a yellow cap. The packaging is very simple, nothing fancy. The cap closes tightly with a click and hence no product spillage. It is easy to use, fuss free and travel friendly.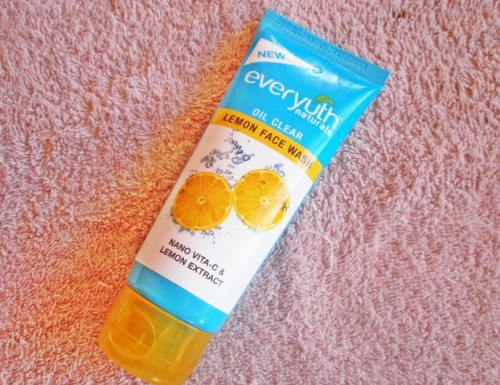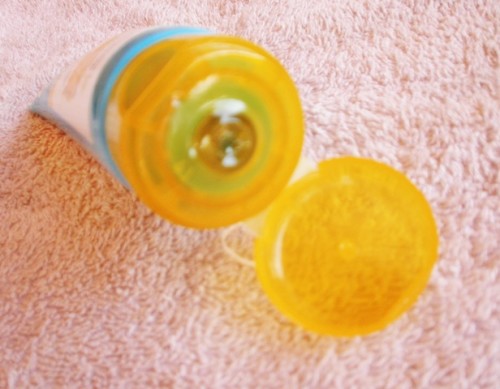 This facewash is a slightly yellow tinted transparent gel. The consistency is not thick or runny. The texture of this facewash is smooth and spreads easily. It doesn't lather well. So if you expect rich lather from your facewash then this is definitely not for you. I think it is because this facewash is soap free. It has a citrusy lemon fragrance which is actually very refreshing.
It cleanses the skin well, but it fails to do that even when I have a little makeup on. I have normal-combination skin with oily T- zone. It controls oil not more than one hour.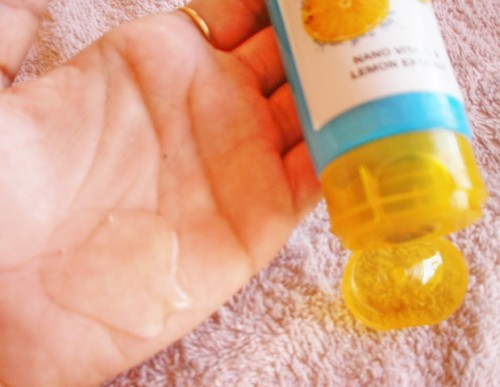 The most irritating feel about this what I felt personally is it leaves some sort of slippery feel behind after rinsing off. So I feel like washing my face again and again, thus the result being makes my face dry and stretchy. Me being in AC hall for 6 hours continuously makes my skin even more dry. But this is my personal feeling. Skincare products are never the same for everyone.
Overall, it's a decent product that is very affordable, cleanses well, had goodness of natural ingredients like lemon, green apple and honey.
Why I like this Face Wash?:
Affordable
Easily available
Travel friendly packaging
Refreshing fragrance
Cleanses well
Controls oil for a decent period
Why  I don't like this Face Wash?:
Doesn't lather well
Leaves slippery layer behind
Might be drying for very dry skinned people
MABH Rating: 3/5
Do I Recommend?:
Yes, if you need an affordable mild face wash that cleanses well.
Would I Repurchase?:
No, as I keep experimenting with face washes.