Hello All!
Sorry if you find the topic very simple or already known. But this is one question we get in mail often. Blushing and bronzing – What are the differences? How are they used and for what are they used? If you are new to makeup, your mind might have raised these questions to you. Don't worry; go through this quick post.
Before knowing what's a blush and a bronzer as cosmetics, let me clear first how blushing and bronzing happens naturally :)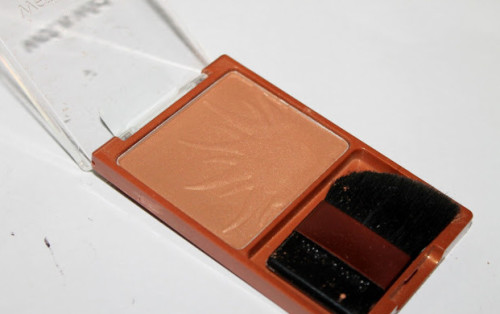 Blush and Bronzer:
Do you find your cheeks red, pink or pinched after a workout, an embarrassment, or on a romantic date? This is what we call as blushing :) and we all know that. So blusher is to be applied on your cheeks.
Bronze – Where does the sunlight fall on your face directly? The highest parts – Cheek bones, forehead and nose. True right? So here is where we need to apply our bronzer for that sexy sun kissed look!
Where to Apply?:
To say simply, blush should go on the fattest part of your face – that is your cheek (But not very close to the nose!) and bronze should be applied on the high areas.
Start applying your blush mildly below your cheekbones and drag it below softly ; blending is the key. Dab and blend your bronzer on the cheekbones, nose, forehead, chin and neck areas. That's all. You have added perfect dimensions to your beautiful face!
Colors?:
Blush comes in different colors and shades ranging from pink, plums, oranges, reds and what more? But in case of bronzers, there are minimal shade options. They come in bronze, brown, copper or terracotta.
You apply blush with a tightly packed bristles blush brush and a bronzer is usually applied with a fat big brush on the egde-y areas of your face including your chin.
If you are a makeup newbie, the above tips will definitely help you. Bronzer can be used for contouring your face; but there is a slight difference between bronzing and contouring too which we will see later :) Have a happy day!