Hi friends!
Simple designs in nail arts attract me the most as opposed to drawing out intricate patterns. This nail tutorial is also a simple one which doesn't require any expertise at all. It is a criss cross nail art that lets you play with many combinations of colors as per your liking.
For this I have chosen a metallic golden shade, blue and pink; trust me it is pink but it looks like maroon after layering it upon the golden shade :D Let's get started with the tutorial.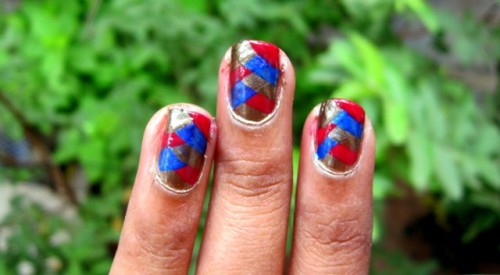 Materials used:
Blue nail color
Pink nail color
Golden metallic color
 Nail polish remover
Q-tips and cotton swabs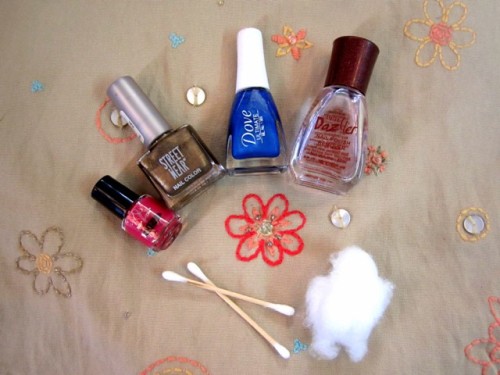 Procedure:
Start off with clean nails as usual. This nail art involves lots of layering so you don't want any old nail color sticking at the bottom of it all.
Paint all your nails with the metallic shade you have. This forms the base of the pattern.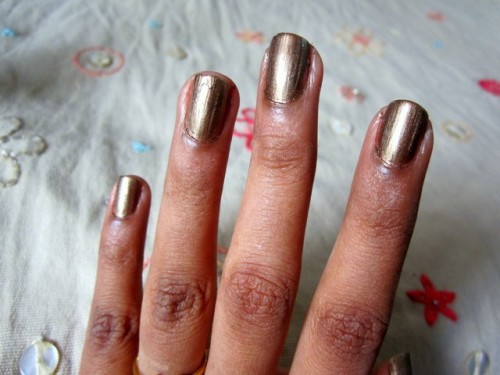 Make a broad slanting line with the pink nail polish. Start at the base carefully. The end of the line need not be perfect though. Wait for a few seconds.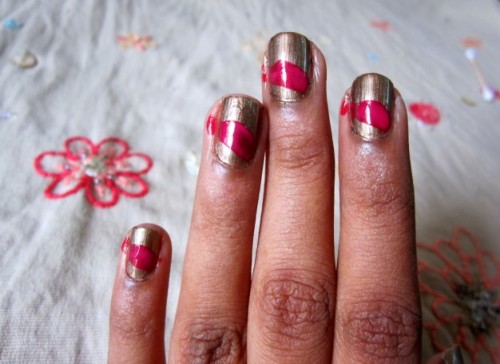 Now with the blue nail color, make an opposite slanting line overlapping the first one. Don't worry about the nail paint smearing on the sides. We can correct it later.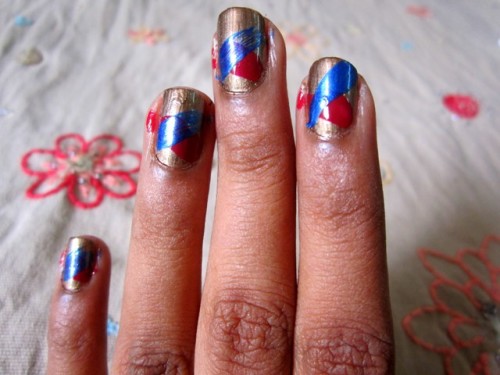 Follow it up with the golden color line. Make sure you let each line to dry up for a few seconds before topping it off with the next color.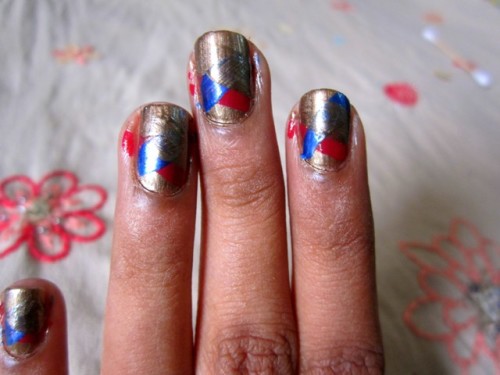 It is pretty much the same process over and over. Imagine you are making a three strand braid with three different colored ribbons. So repeat the above steps in the same order- pink, blue, gold and repeat till your entire nail is covered.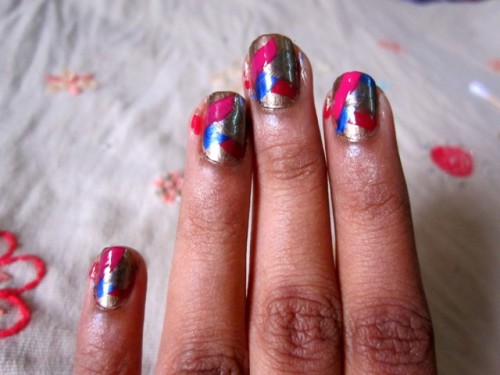 Now it is time to perfect the edges. Use a Q- tip soaked in nail polish remover to erase the nail paint sticking out on the sides of your nail.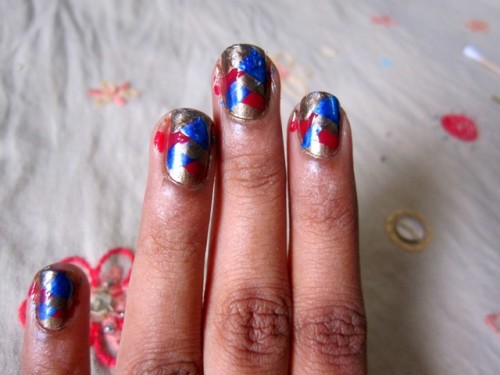 After the nail paints have completely dried up, top it off with a clear top nail coat to seal all the colors and to make them last longer.
Use only the required amount of product each time you make a line.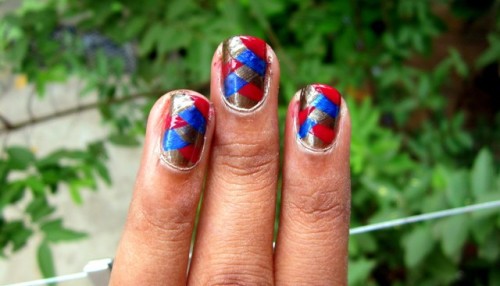 Don't put a huge blob of nail polish and make it look very chunky. Also don't use more than 3 colors because the pattern will not show up then. Be creative and use other interesting combinations too. Now it is time to rock your new nail art :)