Hello girls!! :)
Hope you all are enjoying the festive season. Today I am going to review a bright lipstick from Colorbar. Read the review and enjoy the pics!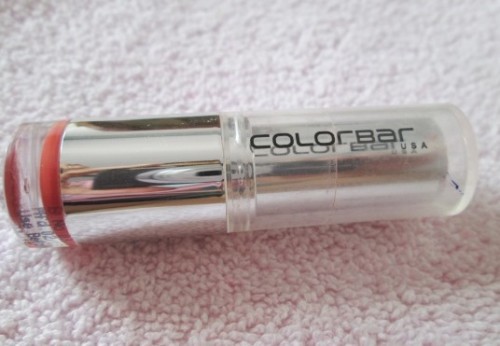 Price :
Rs.250 for 4.2 gm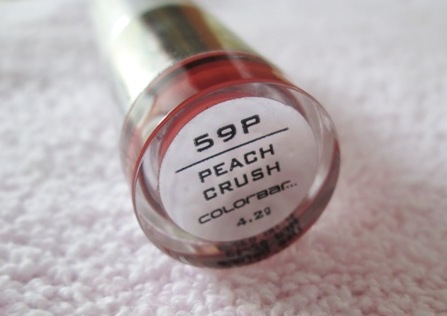 My Take on the Lipstick:
The lipstick has a transparent cap that makes it easier for me to search it in my huge makeup kit. The cap has a click lock so it doesn't come out in my bag and make a mess. The silver case is chic and quite impressive in my opinion.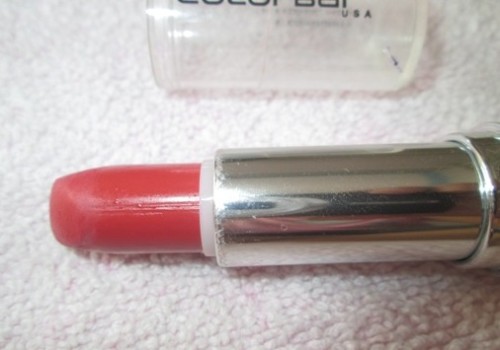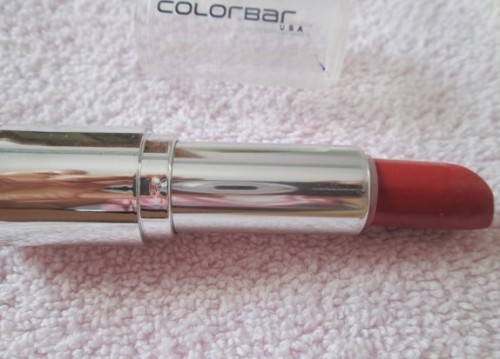 Since it is a matte lipstick so I don't expect it to be too creamy or the one that glides smoothly over my lips. the texture in my opinion is soft and it is easy to apply.
The shade peach crush is a bright peachy coral shade. It belongs to the family of reds. I cannot carry such a shade on my lips to my workplace. The best time to wear this shade is when I party with my friends or on a dinner date (that would be the best!!!). The shade is so bright and bold that I prefer very light eye makeup with this. The shade has its own charm that will do the wonders. It brightens my face  and it doesn't make my teeth look yellow.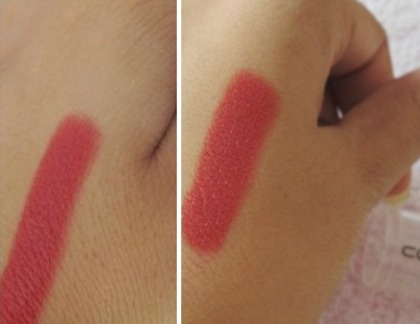 It's not a fragrance free lipstick. The fragrance really bothers me. It keeps reminding me that I have something on my lips. The lipstick settles into the fine lines and I don't think that this would be a right choice for people with super dry lips. The shade do change a little if I try to apply a lip balm under my lipstick. It remains matte though but I prefer the original shade much more than the one over a lip balm .
The lipstick stays for 3+ hours on my lips with little snacks and drinks in between. I applied the lipstick at 4 pm and when I checked it after a few hours it was still there and at the end of the day, at around 9 pm, I could see the peachy coral stain which was nice. May be it is because of the darker shade that I think it stays for so long. I am not sure if i will see the same effects with  lighter shades. But overall I think staying power of 3+ hours is not bad at all.
LOTD: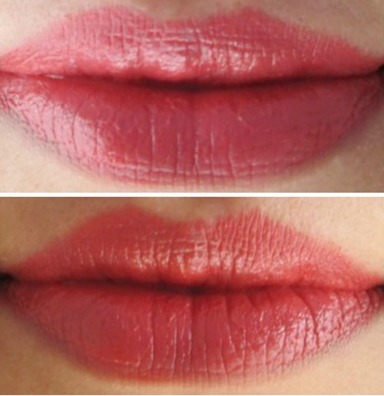 Why I like this Lipstick?:
Nice packaging and a click lock cap
Beautiful peach shade
Stays for a decent amout of time
Variety of shades to choose from
Why i don't like the lipstick:
The fragrance bothers me.
It settles into fine lines
I cannot think of applying the lipstick without a lip balm in winters. It dries out my lips then.
MABH Rating: 3.5 /5
Final verdict:
It is a long-lasting lipstick. If you have perfect lips and don't have a sensitive nose then this is the right choice for you. Go grab it!! :)