Do you have that greasiest skin in the world?? Is your makeup turning dewy within ten minutes of application? Do you need few full coverage foundations for oily skin in your stash for important day outs? Don't worry! There are many good brands out there. Here are 5 best high end full coverage foundations for oily skin! Read and find your best match! :)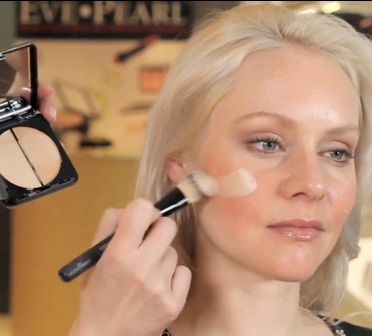 Also Read: 
Elle 18 New Range of Makeup Cosmetics!
1. MAC Studio Fix Fluid Foundation
Price: $27 for 30ml
Most of the women around the world swear by this foundation! It is light, spreads smoothly and gives an instant matte finish with almost full coverage. It never oxidizes and never makes face look cakey. The brand claims that this is a modern foundation that gives medium coverage, covers blemishes, minimizes pores to give a flawless look! The foundation lives true to its claims. It is one of the best full coverage foundations available in the market today.
2. Estee Lauder Double Wear Stay in Place Makeup Foundation
Price: $37 for 1 oz
This foundation doesn't even need a powder to set in! It gives that perfect matte finish for oily skin types. The coverage is buildable. It wears for a long time without oxidizing your skin. You will need a really good makeup remover to remove this foundation from your skin completely. They have wide range of shades in this foundation. Everyone will find their match!
3. Make Up Forever Professional Mat Velvet + Foundation
Price:  €36 for 30ml
MUFE Mat Velvet is a perfect foundation for oily skin – that means it gives an instant matte finish. It settles in quickly hence you need to blend it really 'quickly' too. The coverage is excellent! It covers everything! All the blemishes will be covered. And this foundation lasts for  a long time too. If you have dry skin, it probably will not suit you.
4. MAC Face and Body Foundation:
Price: $35.00 for 120ml
It is light compared to the MAC Studio Fix Foundation but still excellent in terms of coverage. The foundation is water based, moisturizing but not greasy. If your skin type is oily but still you face patchiness while using full coverage foundations, you can give this a try! It stays on for a long time and doesn't cause any breakouts. You can use it on your body as well :)
So which are your favorite full coverage foundations for oily skin, till date? Have you tried any from this four? Share your experiences below! :)