Hello Everyone!
Don't you ever wish for beautiful youthful skin? All of us do! What do we do to maintain our youthful appearance when we age? Using anti aging creams, wrinkle correcting creams and moisturizers aren't just enough. There is something called 'Skin Elasticity'. If our natural skin elasticity is improved, we can enjoy our younger appearance for long years! Let us check how to improve skin elasticity with natural tips at home.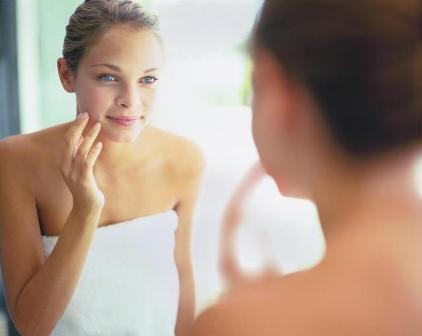 Also Read:
5 Natural Ways to Improve Skin Elasticity
1. Avoid Hot Water: Warm baths can be relaxing! But never use hot water on your skin if you want to maintain/improve your skin elasticity. It dries out skin, damages the top layer and makes skin very sensitive. Using lukewarm water is the best option for baths!
2. Add Proteins to Your Diet: Proteins are essential for cell development. Our skin is made up of cells too. Right? So taking the right amount of protein everyday ensures healthy skin. Healthy skin = Best skin elasticity = Young skin forever! :) So what more you want? Some protein rich foods are peanut butter, salmon fish, channa dhal and white meat.
3. Take Fish Oil Capsules: This can really help a lot to improve skin elasticity in a natural way! Take fish liver oil supplements everyday (Only after consulting with your physician) and you will notice a change in your skin texture within weeks. My mom gives me seacod everyday thinking it will improve my eyesight. But who cares about that much? I am happy that my skin is more smooth now! :-P
4. Watery Fruits: This works like a charm! Drink lots of water everyday to improve skin elasticity quickly. Include watery fruits to your diet; like cucumber, water melon etc. Do this for 2 weeks only. Then you will start following the routine automatically by noticing changes on your skin :) Water makes skin soft, smooth and clean. When it comes from watery fruits, you get nutrients for both your skin and health!
5. Vitamin C: Feeling thirsty? Treat yourself with some lemonade instead of boring water every time. Eating oranges everyday will be a good option too. Citrus fruits like lemon and orange contain abundant amount of Vitamin C which helps with skin elasticity like a magic! It improves skin elasticity like anything if taken on regular basis. Lemon improves skin complexion and that is the best example for how it is skin friendly. You can take Vitamin C supplements as well (Consulting with your doctor is a must) I myself take 'Celin' Vitamin C 500 mg everyday and it works pretty good on my skin.
So these are the natural tips I know, to improve skin elasticity! :) Which one are you going to follow first? Do you know how to increase skin elasticity in a natural way? Have a tip? Share below!