Are you planning for doing some sexy eye makeup to enjoy a glamorous evening? Being a beginner in eye makeup is not a hurdle! Though being a beginner, you can do your eye makeup beautiful following these 5 ideas! These are simple, yet useful and eye makeup tips for beginners.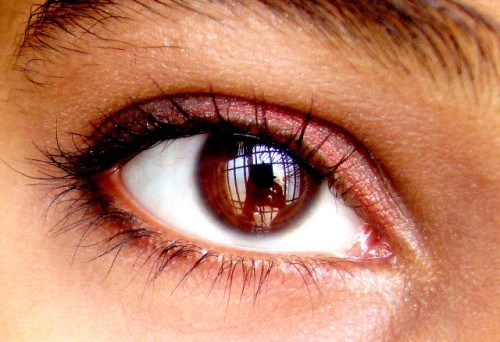 Eye Makeup Tips for Beginners
Maintain your makeup brushes clean. Use right tools. These are two of the most important eye makeup tips for beginners to follow. Wrong brushes may mess up your makeup and 'unclean' brushes may mess up your eyes itself. Once I got skin allergy near my brows due to carelessness. So be careful; be wise :)
Make sure there are no greasy spots before starting your eye makeup. Use a good eye makeup remover like Maybelline Eye and Lip Makeup Remover to get rid of dirt and oiliness around your eyes. Oily eyelids may fail to carry any type of eyeliner; even your long staying HG ones.
Priming your eyelids is very important if you want your eyeshadow or eye pigment to stay all day long. Using a good primer also enhances the color and texture of your eyeshad0w. If you have dry eye lid skin, smooth your skin with moisturizer before you put on your eyeshadow. New to eyeshadows? Then neutrals are for you! Read Why I love Neutral Eyeshadows Very Much.
Always make sure that you line your eyes properly. Since you are an eye makeup beginner, you might find bold shades such as blue, coral and neon shades a bit scary. In that case, go for black without shimmers or anything in it. If you find dark black unattractive and bold for your age, dark brown liners like MUA Shade 6 Dark Brown Eyeliner will suit you the best. You can even grab some in Lakme Absolute Range. These liners are best for office/college wear.
Mascara? Is anyone's eye makeup complete without it? At least mine not. Using right amount of mascara adds that beautiful pop to your eyes. It is an instant way to brighten up dull eyes. Make sure you don't layer it up too much. Eyelashes sticking to each other is one of the most unattractive things in eye makeup. Separate your lashes with your brown pencil after mascara application.
Also Read:
That's all for now :) These are the five basic and at the same time, very important tips for eye makeup beginners. If you follow these properly, your eyes will speak! Enjoy.