If you are fashion conscious and want to look fashionable and beautiful in every way then I am sure you always keep yourself updated regarding every new type of hair accessory coming into the market. Yes, hair accessories have always been an object of liking and interest for every woman who love fashion and beauty.
They complete the getup of a fashionable woman by stylizing her hair according to the kind of outfit she is wearing. Wearing up your hair into a suitable hairstyle is important if you want to improve your looks and grab attention and proper, attractive hair accessories can allow you to perfect your hair style, better your hair looks. If you really wish to update your appearance then read on to know the different ways to accessorize your hair.
When you pick a hair accessory, you have to keep in mind the three purposes that the accessory is ought to serve: First, it should keep your hairstyle tight and secure. Second, it should stop the fringes from coming over your face and creating unnecessary irritation during important tasks. Third, it should beautifully deck your hair as well. Given below are some ways by which you can accessorize your hair: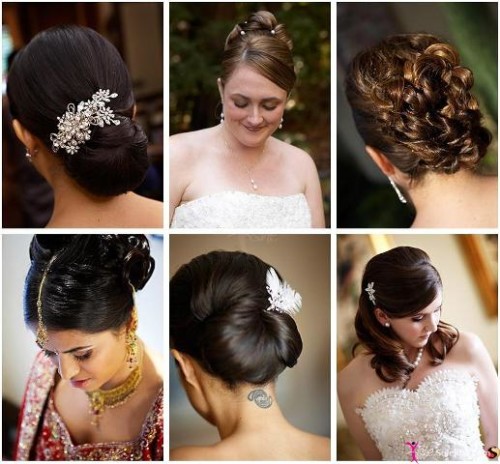 Different Ways to Accessorize Your Hair:
1. One very popular way of accessorizing hair is using a jaw clip. These clips come in a vast range of colors, shapes, sizes and styles. The mini ones really look cute when used on hair. These clips are used to grasp hair tightly and they do it quite effectively. They come in various attractive patterns like swirls, heart patterned, floral patterned, leaf patterned, bow patterned etc. Even party wear diamante encrusted jaw clips are available these days.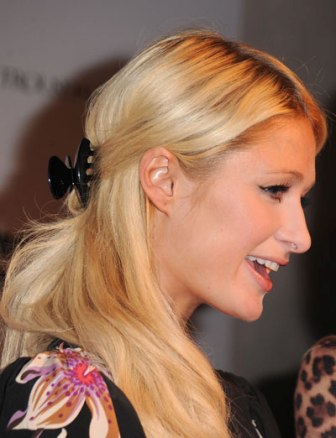 2. Another way of accessorizing hair is using a french comb. These are delicate plastic combs that can effectively lock your hair into its place. Those who have long, voluminous, thick hair should opt for a big-sized comb while those who have short or limp hair, can use the small-sized ones. Wedging the comb properly into the hair gives you the right look. It is one of the best ways to accessorize your hair easily.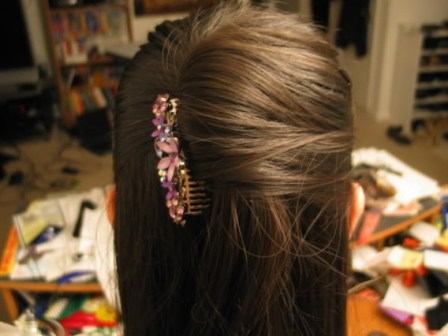 3. If you wish to give yourself an awesomely bohemian and ultra-modern look, you can opt for head wraps or scarves. Pick the color, print and fabric matched with the kind of outfit, you are wearing. This hair accessory is an ideal one especially when you are on a long travel. It will shield your hair from smoke, dust and scorching sun.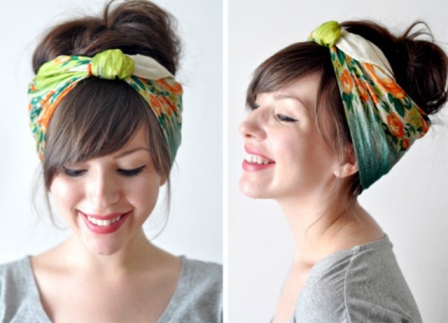 4. Another common way to accessorize your hair is using pins. Hair pins are made out of thin yet sturdy metals. One end of the hair pin is curved while the other end is left open. Hair pins have really stood the test of time because historical evidences reveal that in the stone ages women used to accessorize their hair with hair pins made crudely out of stones or bones. These pins are mostly used when hair is tied up in bun style and they come in a vast range of sizes & colors as well. The jewelry encrusted hair pins are most apt for styling up hair during any sort of special occasion.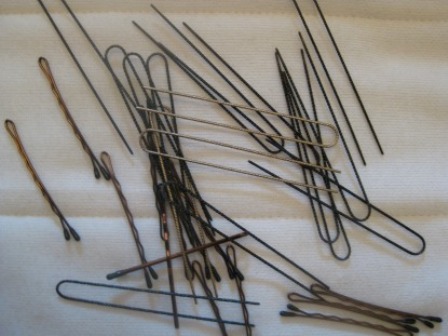 5. Another very useful hair accessory that can effectively keep the wanton locks off your face is stretch combs. This accessory falls somewhere between a hair band and a comb. They are available in many colors. They come in the form of giant combs to be used like a hair band but a stretchable one. They can tightly keep your hair secured backwards away from your face. This is also a good way to accessorize your hair when you want to do some hassle free work.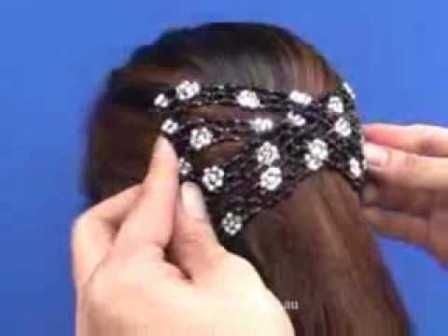 6. You can even accessorize your hair with barrette. This hair accessory will help you to fasten, clip or gather up the hair either in ponytail style or half up manner. There are a wide variety of colors, shapes, sizes and styles of barrette available in the market. Bow barrettes are the most popular ones in the present times. For special occasions you can use the barrettes that come with highly attractive ornamental works or the sequin encrusted ones.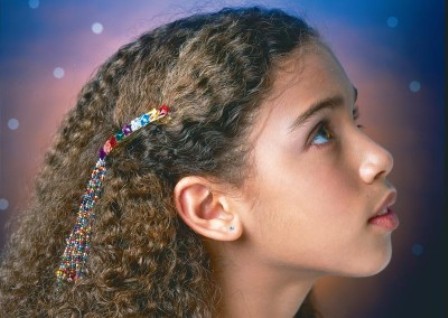 7. Snap clips is another popular hair accessory that is used by kids and adults alike. These clips come in multiple colors & sizes, are metallic clips and their specialty is that they close with a unique 'snapping' sound. These clips snap-shut easily, sit flat on your hair and their hold on your hair is tight and secured enough.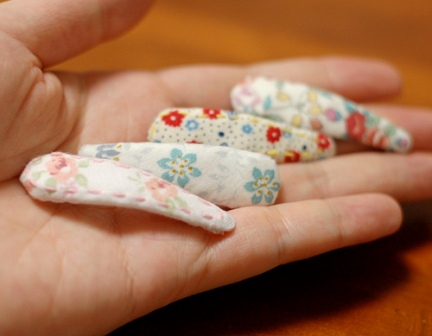 8. Another smart way of accessorizing hair is using a banana clip. The clip is indeed shaped like a banana, opening on one end and joined at the other. This clip works best in securing hair up-dos. Banana clips are also available in many colors, styles and sizes. The commonplace ones are the tortoiseshell banana clips. And if you are looking for fancy banana clips, then you should opt for the diamante and rhinestone encrusted ones.
9. Elastics are another popular hair accessory that is the easiest and quickest to use and yet looks really beautiful on your hair. Hair Elastics fall into two categories: Ponytailers & Scrunchies. If you are using a ponytailer and want to buy something fancy, look for the ones that come with butterflies or marbles attached.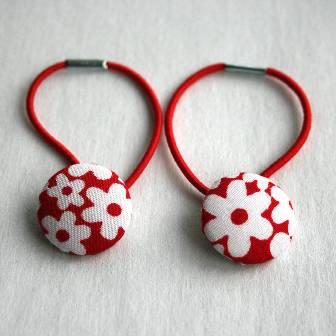 10. Hair bands are an evergreen hair accessory which you can use to accessorize your hair. It's best for short and medium length hair. These bands settle on your head rather round your head. There are a wide range of hair band styles in the market for you to select from. You will get thick plastic or silver hair bands, thick or skinny hair bands, hair bands of many colors, ornamented hair bands, twisted or swirly hair bands, comb-like hair bands, plait-like hair bands and many more types.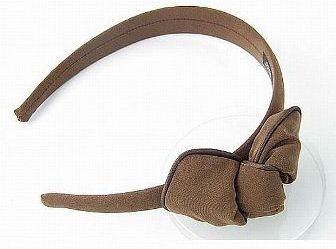 11. If you wish to give yourself the outstanding look of an empress or princess, you can even accessorize you hair with a Tiara. But a fitting hair style is needed for this crown-like hair accessory that comes with intricate ornate designs carved mostly in gold or silver. This accessory is suitable for formal occasions like fashion shows, prom nights, weddings etc.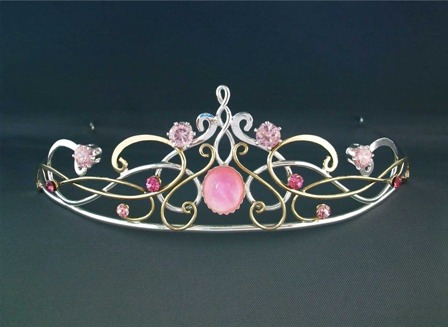 So these are some major ways to accessorize your hair. Bring home these hair accessories and give yourself a new look with a new hairstyle. :)