Hi everyone!!
How many of you can vouch for the fact that you are not a beauty addict? I can't as I am so addicted to Make and Beauty Home. Not a single day goes without checking the updates. And I must add the DIY collections are splendid, they work for sure!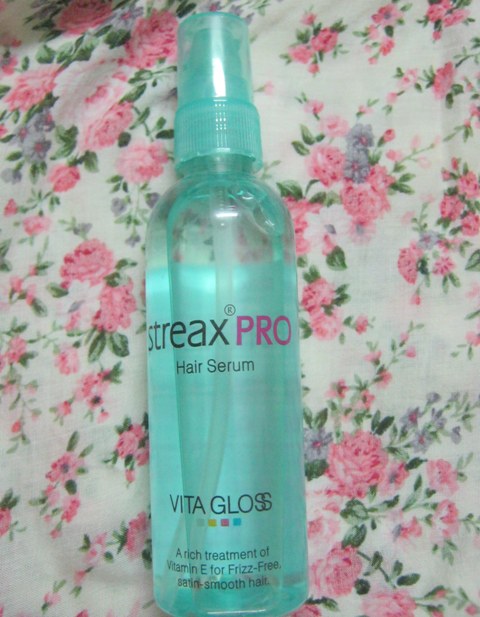 So coming to my new review- it's a hair serum from Streax this time that I am currently loving so thought of sharing this with you all.
Product description:
Streax Pro hair serum
Vita gloss
A rich treatment of Vitamin E for frizz free, satin smooth hair.
Streax Pro hair serum is the ultimate frizz resistant formula that instantly seals silky smoothness into hair cuticles. Enriched with vitamin E , it smoothes rough and damaged strands to make them shiny and frizz free. Detangles unruly hair Provides extra shine and frizz control to straightened, permed or colour treated hair Styles hair while blow drying or using flat irons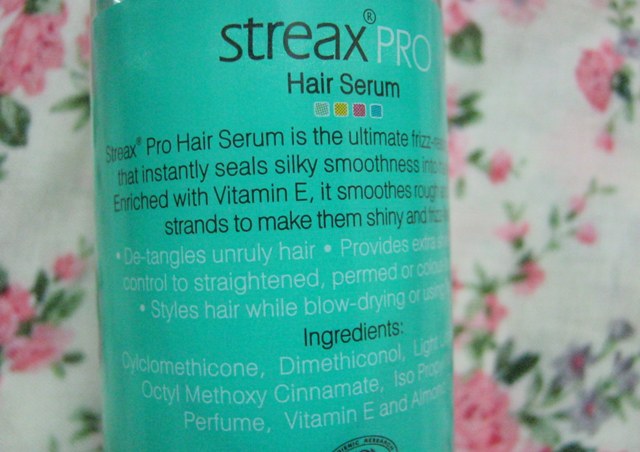 Ingredients: Cyclomethicone,demithiconol,light liquid paraffin,octyl methoxy cinnamate, iso propyl myristate, perfume ,vitamin E and Almond oil.   Price: 160 INR for 100 ml   Shelf Life: Best before 3 years of manufacturing.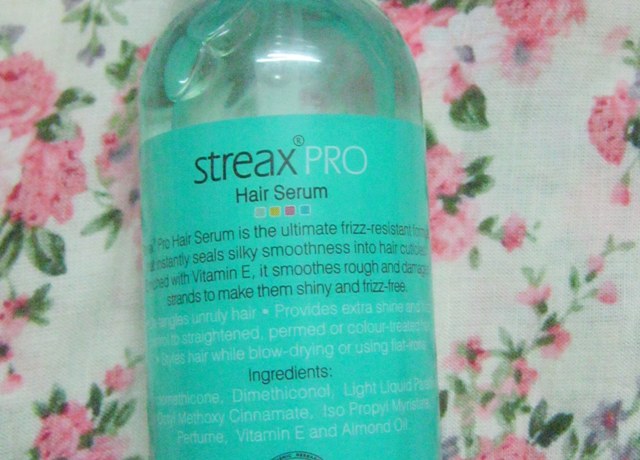 My Take on Streax Pro Hair Serum:
I have dry and colour treated curly hair, my hair is actually so dry that even oiling my hair prior to washing it does not always help. Neither can I oil my tresses ever other day nor step out with that chipku chipku look. I was in search of a good hair serum to solve my problem when I got hold of this.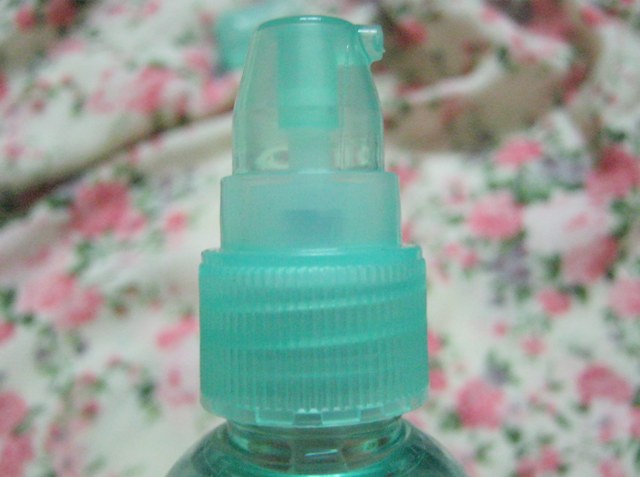 The best part of this hair serum is not one but many. To count a few of them would be its effectiveness in detangling hair, imparting shine to hair and keeping my tresses in place and so on. Its comes packed in a small plastic light blue bottle with a small pump . Its so easy and light to carry around on trips but mind you this does not require reapplication or what we call touch ups to hair. As per directions I apply this to partially wet hair because hair serums work best only when applied to slightly damp hair.
Only 2 pumps is enough for mid length hair. The smell is so invigorating that it makes me feel fresh and nice. Now moving to the result part – it makes the tedious job of detangling hair simpler. I wait for my hair to dry completely after applying the serum and trust me I have lesser and softer tangles to deal with. Just a little hand work and I am done .I can brush through my hair without stopping at knots in between hair strands. It controls frizz to a satisfactory extent and hair stays in place for a long time.
I am in love with this serum and would like to try the other variants from this range next time. To add to this all I can say is that it works on dry colored hair for sure but does not repair it from within rather it smoothes the area temporarily. In fact serums are just a quick fix to detangle hair and get rid of hair breakage, control frizz and impart shine. They cannot repair split ends or repair any kind of damage so it is useless to expect such results from a hair serum.
Why I like this Hair Serum?
Makes de-tangling hair easier than ever before
Controls frizz
Affordable
Smell becomes milder with time but stays on the hair
A little amount is required every time
Its plastic bottle is light and easy to carry
No reapplication required for the same day
On normal hair the effects last for two days
Hair becomes softer than before
Its enriched with the goodness of vitamin E
No parabens in the ingredient list
Why I don't like this Hair Serum?
I wish it could add a little more shine to hair
If you use serums everyday then you will find this costly
I cannot comment on the styling part as I don't style my hair with straightners.
MABH Rating: 4/5 (-1 as it very little shine to hair)
Final Verdict:
I would recommend this to girls with frizzy and dry hair who are looking for a nice serum to tame their tresses. The best part is that even if you apply a little more by mistake it does not make hair limp and works no matter what!