Hello everyone!
I have become a crazy fan of coral makeup, be it lipstick or eye shadow or even blush. So, I thought why not try a look that will be perfect for my day affairs. Friends, I am presenting today my own soft coral day makeup look meant for day time wear, which is just exactly like its name, no shocks afterwards.  :-P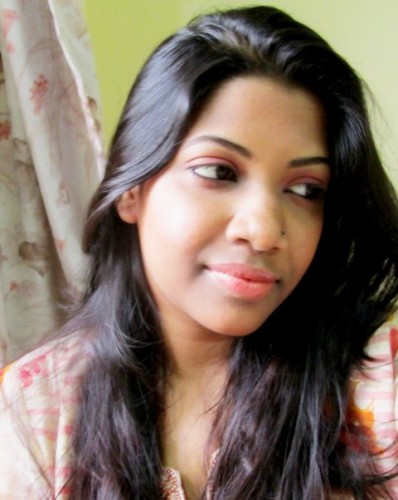 Products I have used:
Coral Blush
Pinkish coral eye shadow and silver eye shadow.
Flomer Deluxe Shine Gloss Lipstick- D36
Elle 18 Duo Eyebrow Pencil.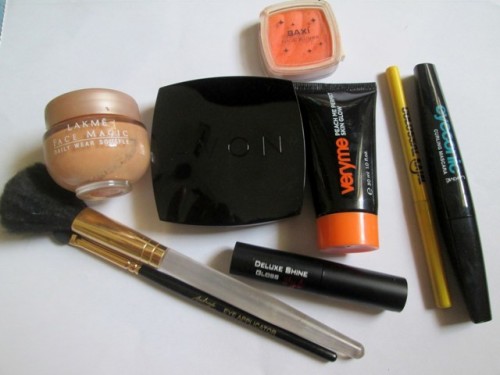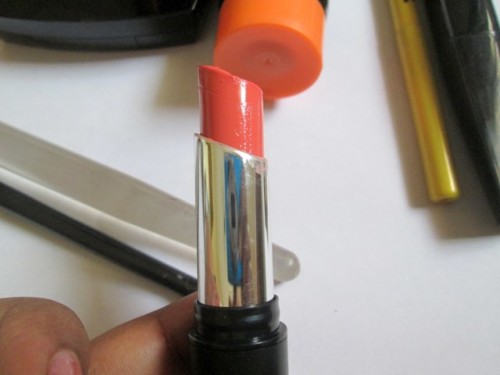 About the Coral Makeup Look:
As I said before, I love coral shades from bright eye catching to soft minimalist. I am mostly a day-outing kind of girl, so it is very important for me to do a makeup that won't hurt anybody's eyes with bright neon colors. Though in my moody days, I occasionally do that too!
Anyways, in my opinion, coral has become the new neutral, don't you think that? There are many reasons for that also, as coral is soft shade; it suits almost all skin tones. For especially warm skin tones, it quite looks as good as neutral or any peachy shades. And for fair skin tones, it gives a nice earthy or even tan look which is very much in thing.
Soft Coral Makeup Look – Steps:
I have used Oriflame Very Me Peach Me Glow as my makeup base and Lakme Face Magic Daily Wear Soufflé for a nice coverage. The Avon Ideal Shade Pressed Powder gives me that extra shiny (not oily) and smooth look.
And, for my eyes I have used a pinkish coral eye shadow, I did not use pure coral just to tone down other coral shades I have done for lips and cheeks.
I have oval face, so I applied coral blush right on the cheeks below my eyes and also on the forehead and chin area.
For contouring jaw line and chin, I also used a blush of little warmer shade than my skin tone.
I have six coral lipsticks and amongst them four are pure coral! For this look, I have used Flomer Deluxe Shine Gloss Lipstick- D36, one of my favorite coral lipsticks. It gives that pure color with a glossy finish which perfectly balances my minimal makeup.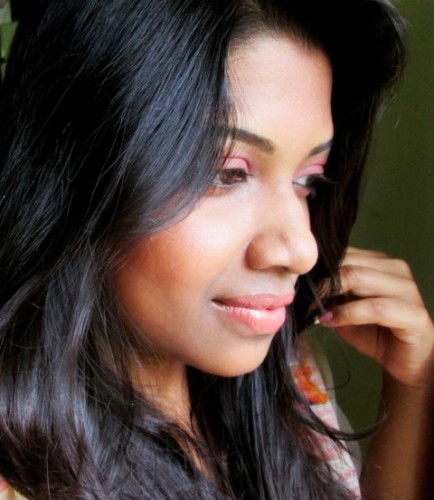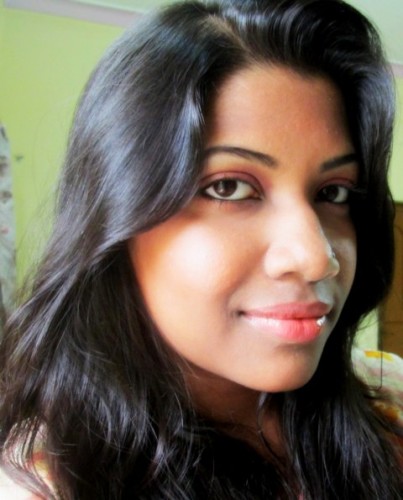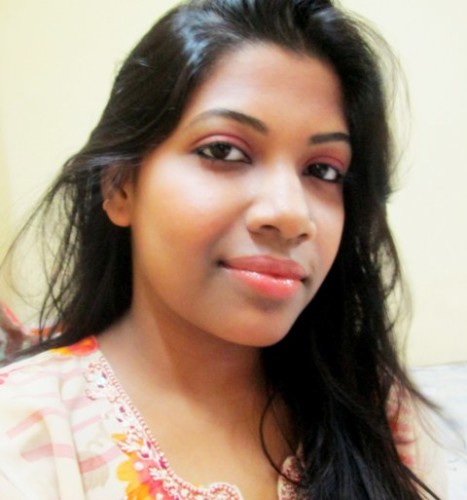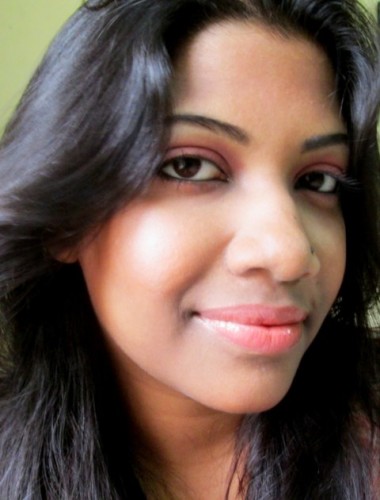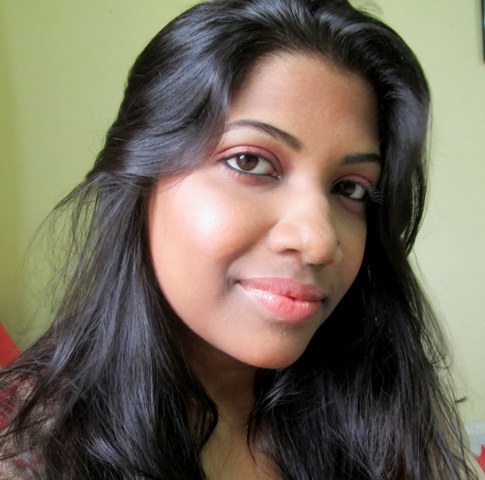 So, this is my version of Soft Day Coral Makeup Look; I only hope you guys like it. And, I won't say if I like it or not, as I am leaving you guys to be the judge of that.  :-)