NHello everyone!
Nivea and Vaseline are two leading skincare cosmetic brands that sells quality products. Nivea Cell Repair UV Protect Body Lotion and Vaseline Healthy White Visible Lightening Body Lotion are two famous, budget-friendly whitening body lotions available in India. We are going to compare them today!
These two body lotions have already been reviewed here by Adi and Eleena, which you can check below.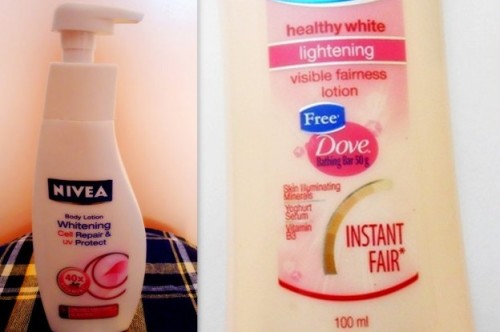 Nivea Cell Repair vs Vaseline Healthy White:
Price: The Nivea body lotion retails for Rs.101 for 75ml; (Buy : Amazon.in) And the Vaseline one costs Rs.75 for 100 ml. (Buy : Amazon.in) They both are easily available across India.
Packaging: Nivea cell repair lotion comes in a pump bottle (Smaller ones come in a flip top bottle) and Vaseline lightening lotion comes in a flip cap container too.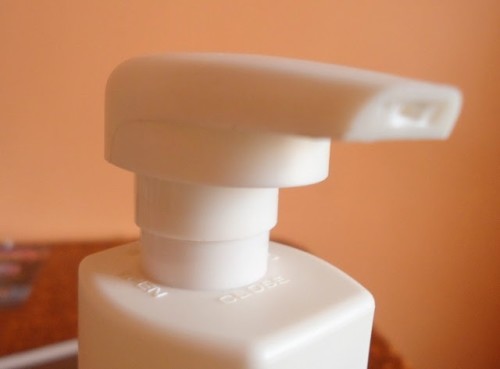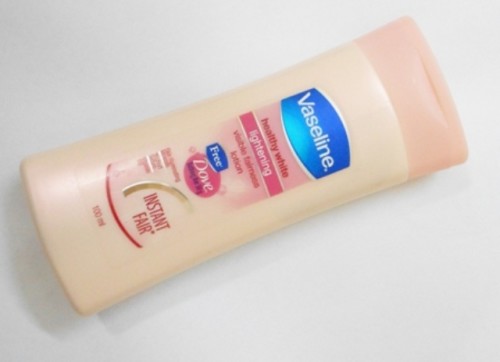 Color, Texture and Fragrance: Both the lotions are runny, light and get absorbed by the skin easily without leaving any greasy film behind. When compared to the Vaseline one, Nivea is a bit more moisturizing. Reviewers say that Nivea lotion smells better (fruity) compared to Vaseline.
Nivea – Swatch: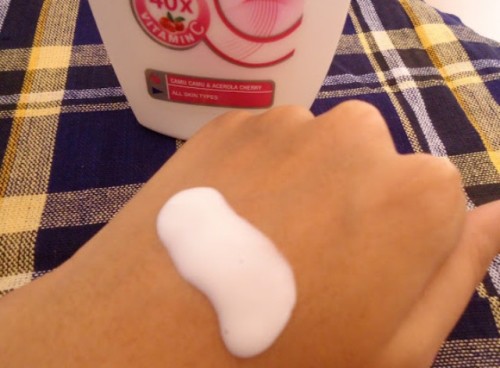 Vaseline – Swatch: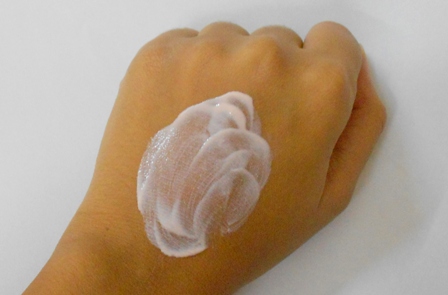 Working: In terms of tan removal, Nivea wins the race. In 3-4 weeks of regular usage, it removes tan up to a good extent leaving skin smooth. Vaseline body lotion is light, doesn't darken skin after application, but fails to remove tan. For some people, it helped in removing body skin tan; slower than Nivea though. If you have very dry skin, Vaseline healthy white body lotion will not help with the moisturizing part.
Final Verdict: Both are good body lotions for the price. Both didn't mention SPF so can't comment on the sun protection part. If you are searching for a tan removing body lotion, then spend some extra bucks and go for Nivea. If you have very oily skin and need a light body moisturizer, Vaseline will fit you.
Have you tried these whitening body lotions? How do they work on you? Don't forget to share your experience below! Have a great day! :)