Hello friends!
I don't really mind if you tell me to grow up, because I am still addicted to animations. And, I won't even miss a Mickey Mouse show for anything.
I know there are many Mickey Mouse show lovers out there, right? So, keeping mind that polka dots never left being unfashionable, I thought of trying an Animation inspired nail art and what else is better way to start off other that Minnie Mouse nail art which includes both polka dots and the cutest of all, Bows!. So, here is my tutorial of Minnie Mouse Nail Art.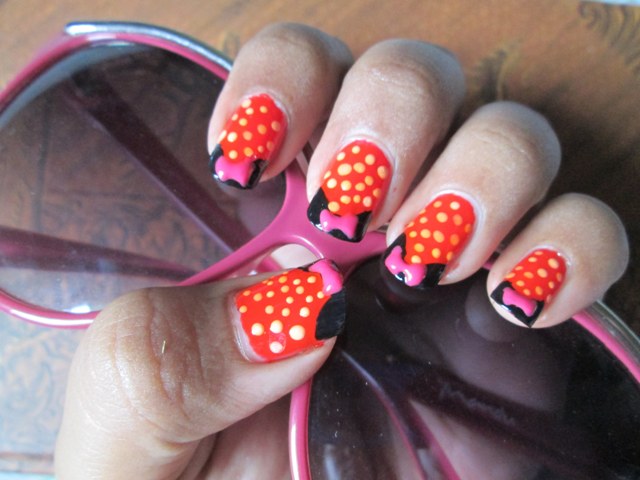 Things You Will Need:
Red nail paint.
Black nail paint.
White nail paint.
Top coat nail paint.
Pink or any feminine color nail paint (for bows).
Nail paint remover.
Q-tip or ear buds.
Bobby pin or nail art dotting tool.
Tutorial:
Step 1: First, start with cleaning your nails. Then apply the bright red color nail paint on all the nails. Apply two coats for proper color.
Step 2: Now, soak the ear bud with nail paint remover and carefully remove the nail paints of the tip of your nails forming a half circle first on the left, then on the right. And, then remove the middle (as shown in the picture). This is for Minnie Mouse's big ears.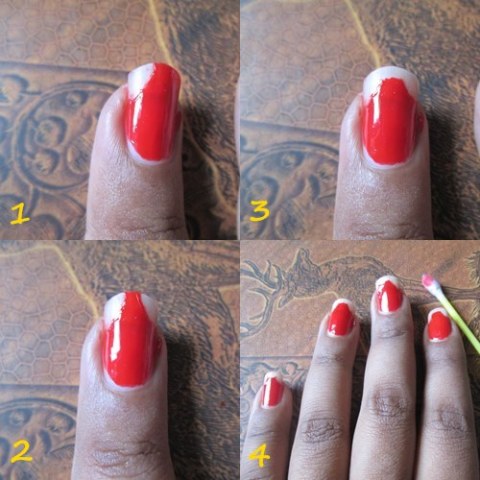 Step 3: Now, carefully cover those blank areas with the black paint. And let dry.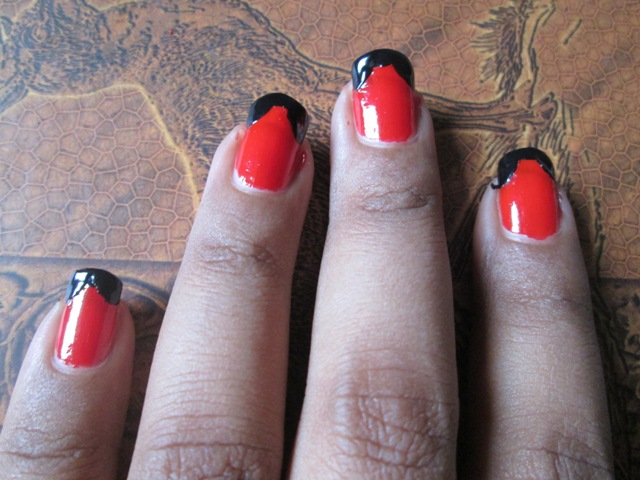 Step 4: Then, with your dotting tool, place several medium size dots on the red nail painted area.
(Sorry, my white nail paint became orange after meeting the red nail paint! :P)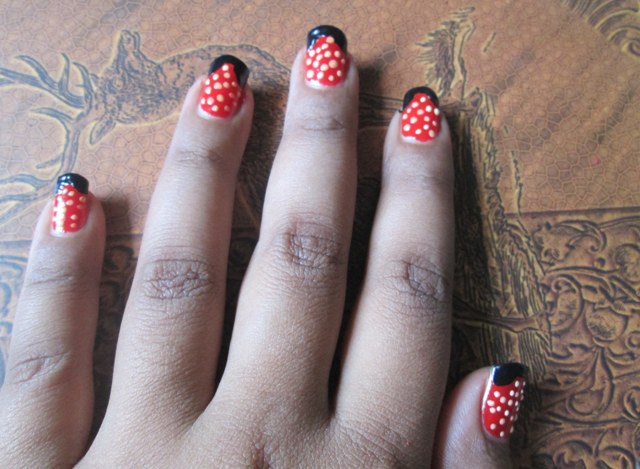 Step 5: Now, its bow time. Make two straight lines slightly tilted on the black nail painted area. Then join them, making small bows. You can use any color of your choice.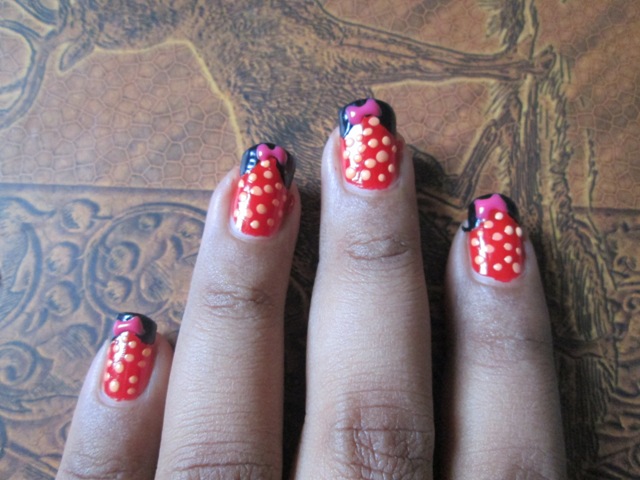 Step 6: Finally, after drying, apply top coat and let dry.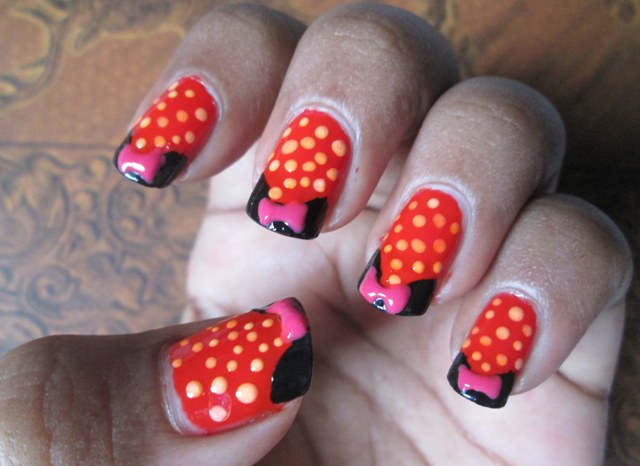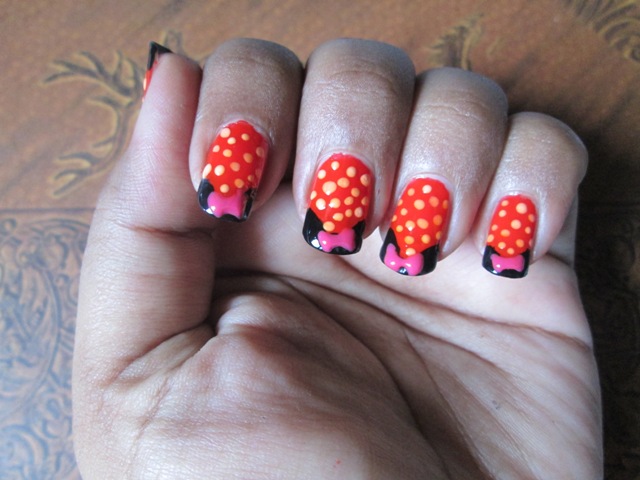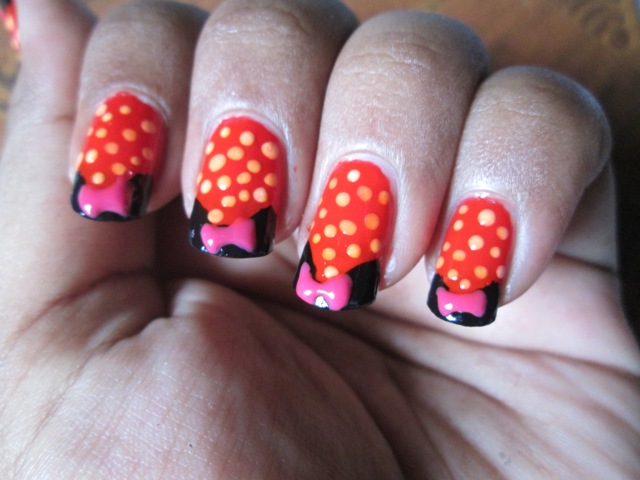 And, your cute nail art is done. This is a very bright and cheerful nail art. All you Minnie Mouse lovers should give this a try. I know my bows are not perfect but, what say? I cannot really rely upon nail paints; they tend to slip a little bit here and there. Pardon me for my mistakes and see only my pure affection and efforts beneath this.
Hope you lovely ladies like it and my article will nearly tempt you guys to try it. Stay happy, friends.