Matte lipsticks are my ultimate favorite for all times and all occasions, I cannot live without matte lipsticks. If I wear any other lipstick than bright color matte, I will be only thinking, 'I could have wore the matte one!' So, when Maybelline launched its first ever Matte range in India, I could not resist buying them.
Today, I will be reviewing Maybelline Colorsensational Bold Matte Mat 1 Coral 323.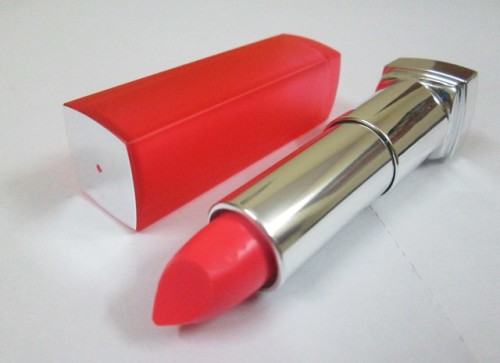 Product Description:
Maybelline Color Sensational Bold Mattes Mat 1 Coral 323 has a mattifying milk which gives a hydrated matte finish.
Hydrating matte with nourishing agents like honey nectar, jojoba oil and Rosa canina.
Powderless matte pigments ensure true vivid shade.
Price & Quantity:
Rs. 375 for 3.9 g.
Shelf Life:
36 months.
Ingredients: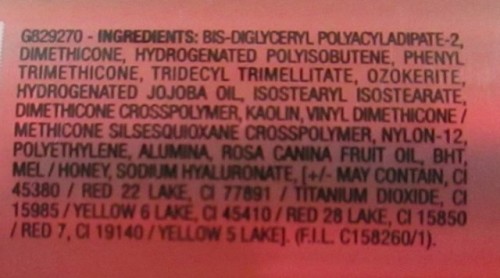 Shade Reviewed:
Mat 1 Coral 323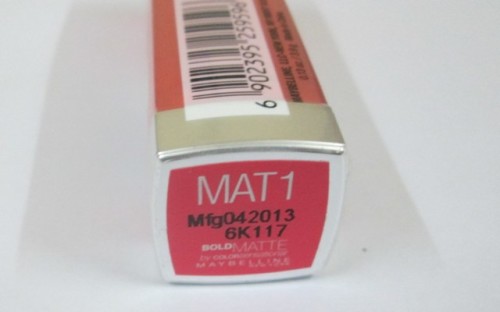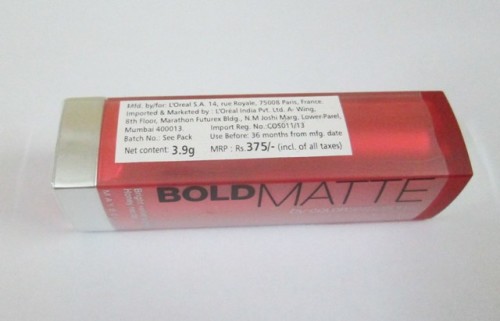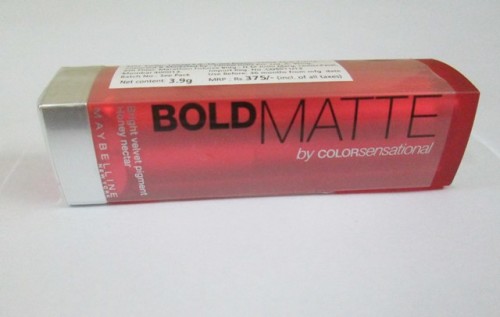 My Take on the Lipstick:
This bold matte lipstick comes in a lovely red and steel packaging. It has a quite sleek and classy packaging altogether.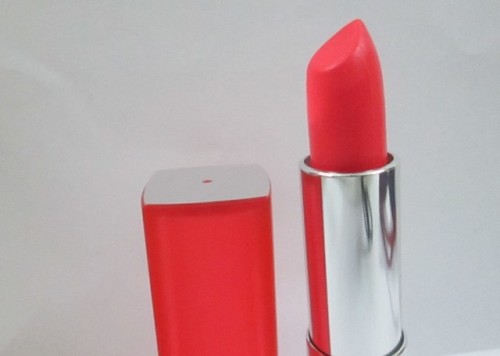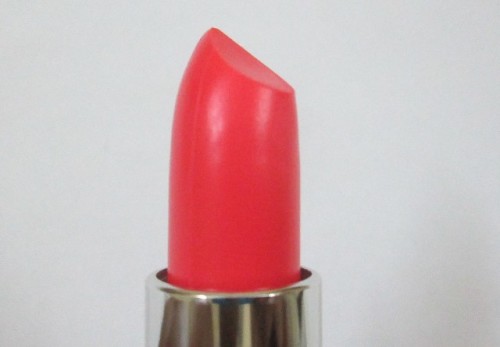 The lipstick is a sturdy bullet and the bullet is also very creamy when applying on the lips. Generally the matte lipsticks are quite dry but it has this soft velvety feel which is I guess amazing. It is very easy to glide on because of its creamy texture.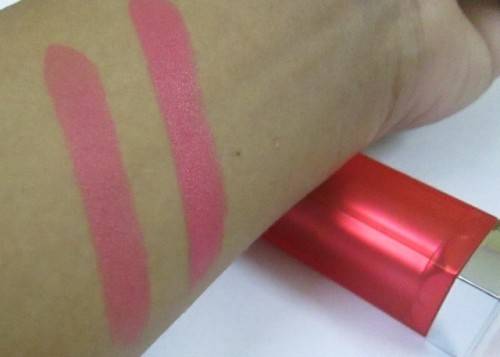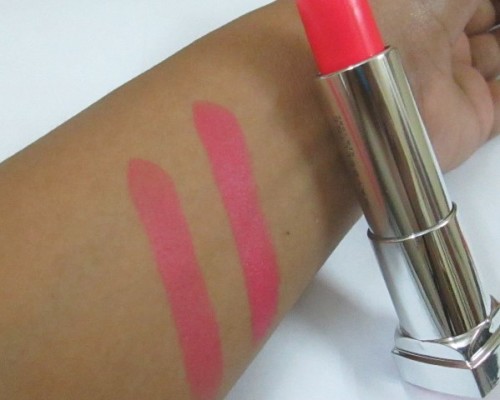 I was never a pink-lipstick fan but I could not resist these matte range lipsticks. So, to start off, the color is very sheer pink yet it is very bright, neon-type (I know!). Looking at the shade I thought it is like fuchsia pink, but that fuchsia shade pays off only in flash light. In normal day light, it is like neon-pink (in a good way though! :-P), which may not be seen in the pictures.
It has a matte finish with a little bit of creamy texture, not like totally drying matte ones. It hides lip pigmentations very well. It stays for 6 long hours as I wore it for that limited time only. It does not settles in fine lines (do not judge by the pictures as I took these in chapped lips condition! Sorry for that!) or fades. I does not survive my eating session (I don't think I am a glutton!) but it does survive my lip smacking, blabbering and laughing sessions (you should not judge me, I am girl after all).
So, to sum up, Mat1 is for medium to fair skin tones (if you can carry such bright shade), but mostly for fair skin tone with a nice pigmented shade that stays for really long time.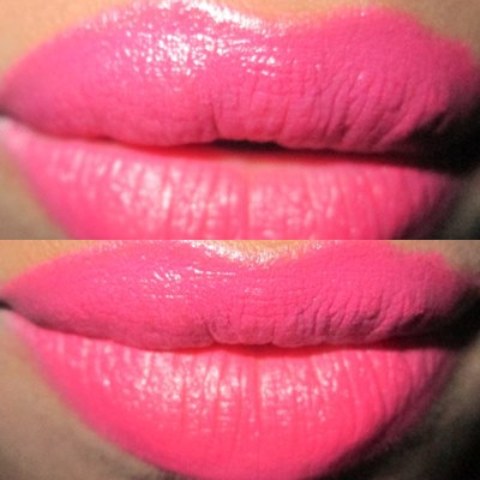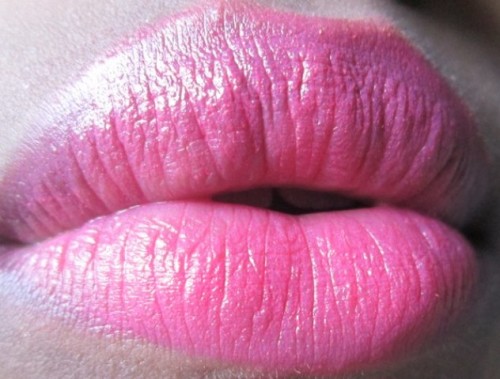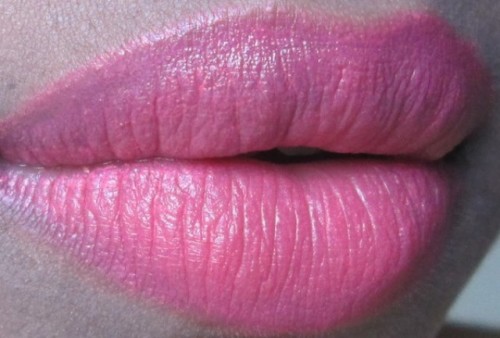 Why I like this Lipstick?:
One of the best makeup brands.
Velvety and creamy texture.
Bright and attractive shade.
Very affordable price, and also cost effective.
Staying power is amazing.
Easy to glide on the lips.
Very nicely pigmented.
Sturdy bullet.
Attractive and trendy packaging.
Why I don't like this Lipstick?:
It leaves a tint after removing.
MABH Rating: 4.7/5 (-.3 because of the racist shade!)
Final Verdict:
Maybelline is my favorite cosmetics brand, and I love almost all its products that I have been using lately. But, this shade will look only good on medium to fair skin tone which is bit disappointing for dusky matte lovers. But, the quality is as always very good and the staying power is also quite satisfying. Though some still thinks it might not suit me, I am going to wear it as I loved it!