Hello everyone!
How many of you pay attention in taking care of your eyes? I was thinking to get myself a good under eye cream for sometime. When I came across this Fabindia under eye gel online, I immediately ordered it. Ever since I hauled Fabindia products from Healthkart, I was excited to try this one. Shabby and Adi, I am reviewing this under eye gel first for you both :)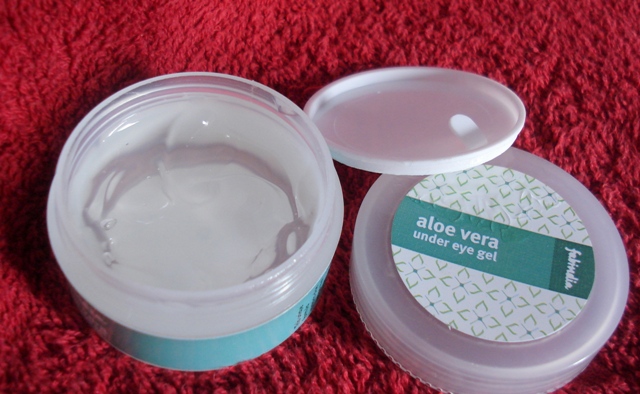 Price and Quantity: 
Rs.150 for 25ml(24 g)
Product description : 
This unique formula contains aloe vera gel that reduces puffiness and revives tired looking eyes. Regular use helps reduce dark circles and prevents wrinkles.
Ingredients: 
Purified water, Aloe Vera extract, Glycerine, Triethanolamine, Carbopol, Methyl Paraben, Propyl Paraben.
Shelf Life: 
36 months from date of manufacture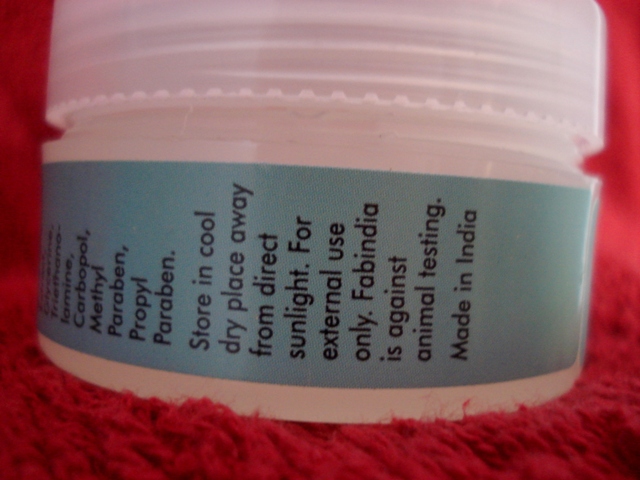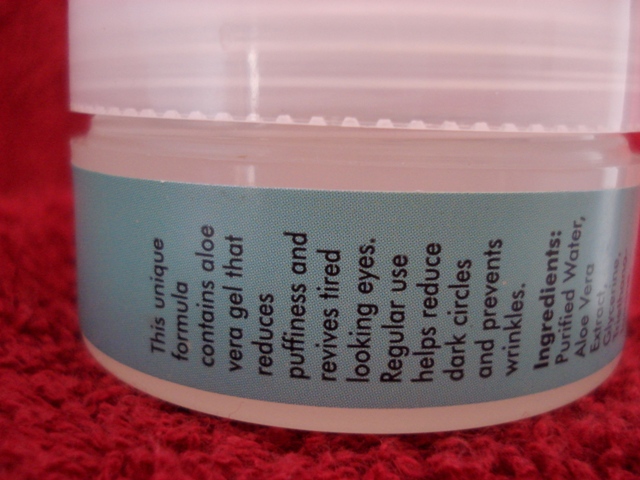 My Take on the Product:

This is the first under eye gel I have ever used. So can't compare it with other products. The gel comes in a cute small plastic tub. Nothing fancy but I quite like Fabindia's label and prints. Once you twist open the outer lid, there is another white protective inner lid and this makes the packing spill proof.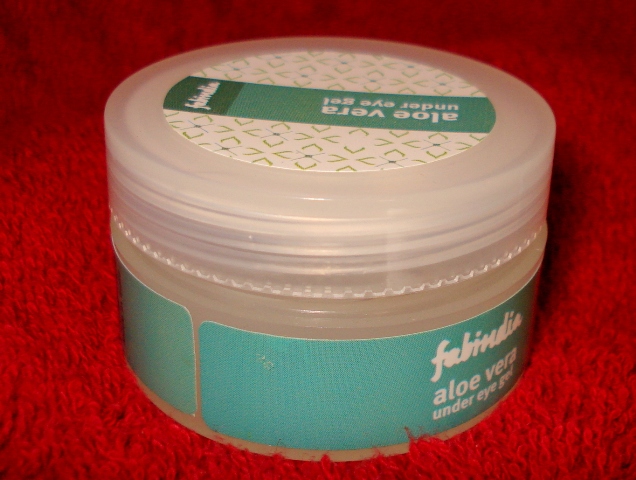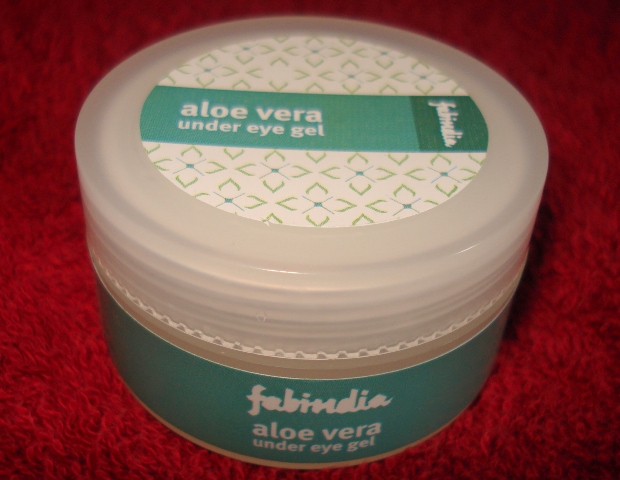 The gel inside is very clear and carries no smell. Only little product is required to cover the under eye area.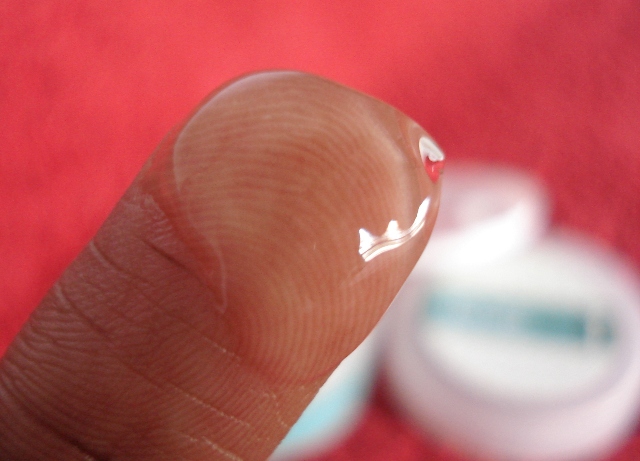 There is no usage instructions mentioned. I usually apply it before heading to bed. Immediately it gives a nice cooling sensation and within couple of minutes I could feel the firmness. It is non-sticky and blends well with the delicate under eye skin. Since the product comes in a tiny jar, you need to be careful to place back the inner lid. I messed up couple of times while placing it. I am happy with the way this gel keeps my eye area hydrated and its firming action that prevents wrinkles. I really can't comment on the dark circle claim as I dont have any.
Using this product gives me a total satisfaction that I am finally paying some attention to my eyes. One thing I really hate about this under eye gel is the tub packing. Why don't Fabindia come up with tubes particularly for such eye care products?
Why I like this Eye Gel?:
Feels light on application
Easy to spread
Instant cooling sansation
Little product comes long way
Spill proof and travel friendly
Easily available online
Against animal testing

Why I don't like this Eye Gel?:
Contains Paraben
Tube packaging would have been better

MABH Rating: 4/5
Do I Suggest?: 
I do. Give it a try!
Will I Repurchase?: 
Absolutely yes! Till I find a better one.