Avon has some great products in their range and one such affordable product is the simple pretty lipsticks. These are a boon for those with limited budget as these pack in a lot of color and quality at a minimal price. So today I am reviewing a terracotta shade from their simply pretty lipstick range called 'Rich Terracotta'.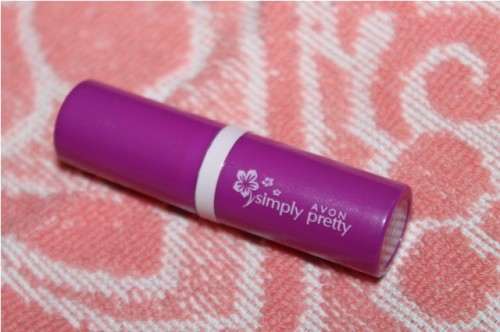 Price and Quantity:
Rs.169 for 4 ml. Often on sale at 2 lipsticks for 199 INR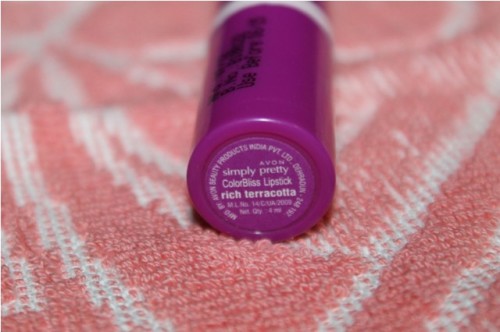 My Take:
Avon has always been quite affordable brand and have limited budget to spend on product packaging. Due to this reason, the packaging has remained quite unattractive. It comes in a purple color plastic packaging with the shade name indicated at the bottom. But the packaging is user friendly and travel friendly. So you may toss this in your handbag and forget about it.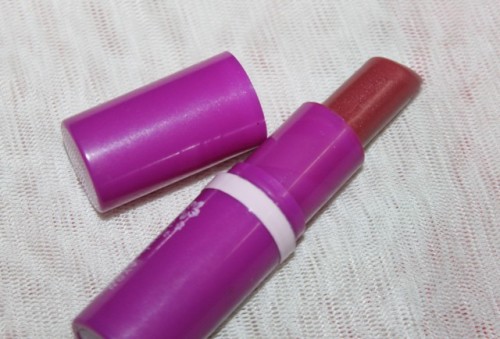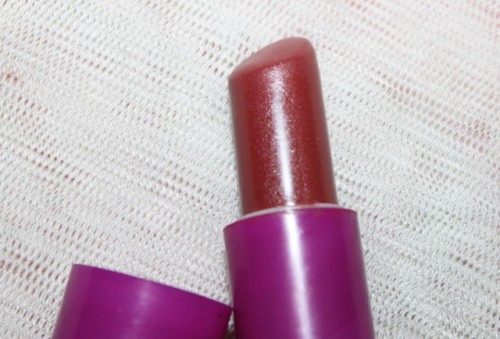 I have been using products from Avon since long but recently when I started becoming a makeup enthusiast I desperately wanted to get some new shades in my kitty. Strangely I have had a love hate relationship with these lipsticks, moreover the brand.
This lipstick is part of their permanent tinge now but it was a release from their 'Valentine's Day' collection few years ago. The shade is named as Rich Terracotta and believe me the shade is beautiful. The color is one of the best from this range. The shade is a burnt orange with red and it looks stunning on the lips.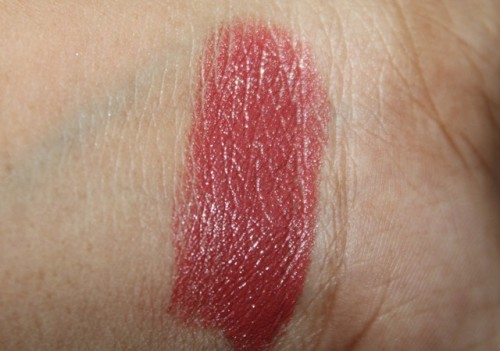 The finish of these are creamy and not matte. The color of this lipstick is quite universal and suits most Indian skin tones perfectly. It is creamy hence it does not dry lips out but it is not moisturizing either. The pigmentation of this shade is quite good so two swipe hides any pigmentation. Layering is possible but without proper application it may look uneven. The staying power however is quite average. It stays around 3 hours without a meal. If you have a meal it simply vanishes leaving a faint tinge of color to the lips.
Likes:
Affordable price
Color is a universally flattering shade for Indian skin tones
Beautiful terracotta shade
Does not dry lips out
Creamy and decently pigmented
Dislikes:
Being creamy it tends to break
May look uneven if not applied properly
May accentuate the dry patches on lips
Rating: 3/5
So will I recommend this shade to you?:
If you want a lipstick which is universally flattering and looks good for any occasion then getting this is a great idea. Even those with heavily pigmented lips will be happy with the lipstick.
Will I repurchase?:
Yes, I will repurchase. This is my second tube!