Hello pretty ladies! :)
How many of you face the problem of dark circles? I have quite severe dark circles because I have such a crazy sleeping pattern; plus sometimes my eyes get slightly puffy. So to tame my dark circles and to reduce under-eye puffiness, I picked up the Avon Aloe Hydra Cool Eye Mask. This is what I'll be reviewing for you all today.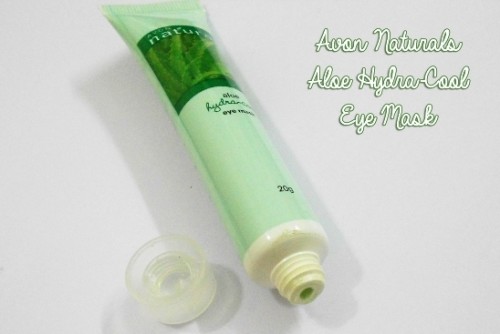 Price and quantity:
Rs 149 for 20 g
Shelf Life:
3 years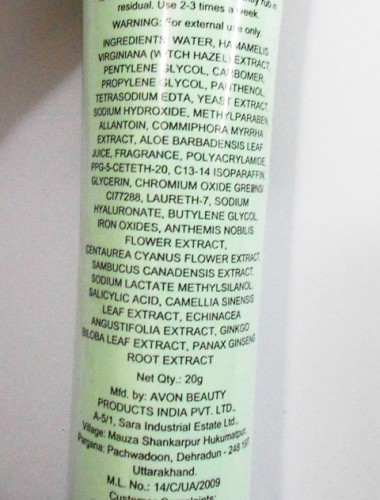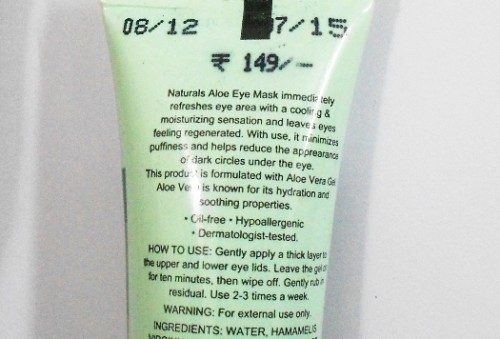 My Take on the Product:
This eye mask comes in a tube packaging with a transparent screw on cap. The tube is opaque so you have to guess the amount of product left.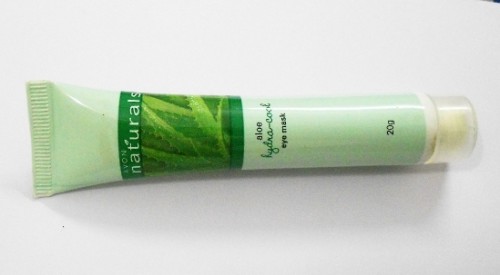 The eye mask is in the form of a translucent gel – slightly green in colour. The gel is a bit thick but it spreads quite easily. It feels quite cool on the eyes – characteristic of anything containing aloe vera. The cool, refreshing feeling is quite welcome after a long day. It does not feel heavy or sticky on the eyes, but it is not like nothing is there – you can feel something, since it is not exactly thin consistency-wise.
It is moisturizing but only to a tiny extent. The gel gets absorbed into the skin around the eyes within 10 minutes. You can feel the difference in the amount that is left not absorbed.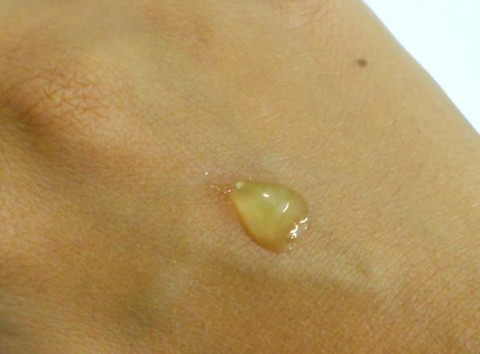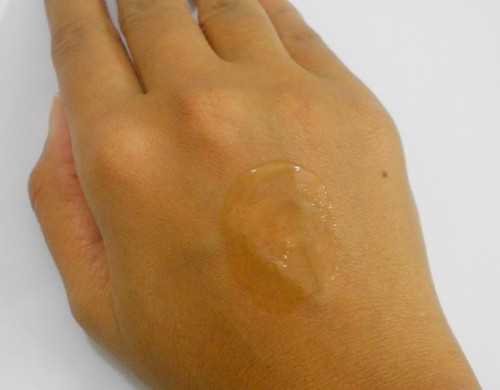 Coming to the results, this is where I am disappointed. Although when I am applying the gel, it feels cool and fresh, over time I did not see any visible reduction in my dark circles or puffiness. They are still quite the same even after a month of using this eye mask. Perhaps I need to use it for a bit longer time period but I did not see even a slight improvement so quite frankly, I have given up on this product. :(
Likes:
Hygienic, sturdy packaging
Reasonable price
Cooling effect of aloe vera
Gel consistency, feels comfortable on eyes
Dislikes:
Does not reduce appearance of dark circles or puffiness over time
Rating: 2/5
Final Word:
Although the Avon eye mask feels cool and refreshing on applying and promises the goodness of aloe vera, overtime there is no visible reduction in dark circles or puffiness. Since this is the product's first and foremost claim, it is definitely a dud for me.
If you are looking for something new to treat dark circles, you could give this a shot since it is decently priced, but don't expect any miracles from it.
Will I repurchase? Definitely not!