I love love love eyeliners!. If I have to live with just one single makeup product for the whole life, then my choice would definitely be an eyeliner. What I do every morning while getting ready is, just apply an eyeliner, look myself into the mirror. Oh my god, I suddenly turn into an heroin. Okay that's too much. :D It is one of my best friends. Just a single swipe on the eyes, in a right way could make you look beautiful.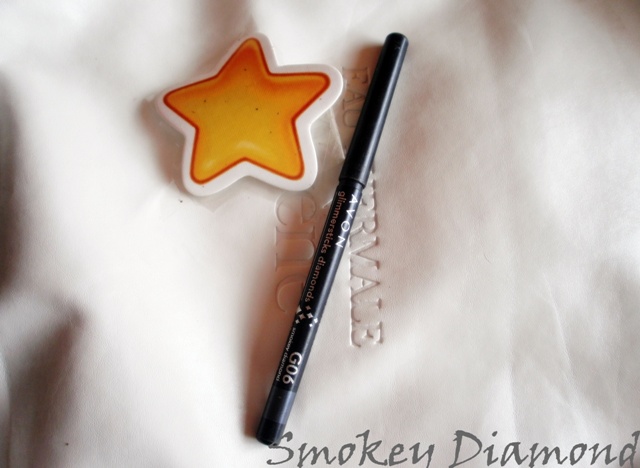 Price and Quantity:
Rs.249 for 0.28 gm ( can be brought during offers at very lesser price)
Shade:
Smokey diamond
My Take:
I have always been a fan of Avon products, as most them are really affordable and even the costly ones can be brought during offers. These eyeliners comes in a black retractable pen packaging with a colored end that makes it easy to identify.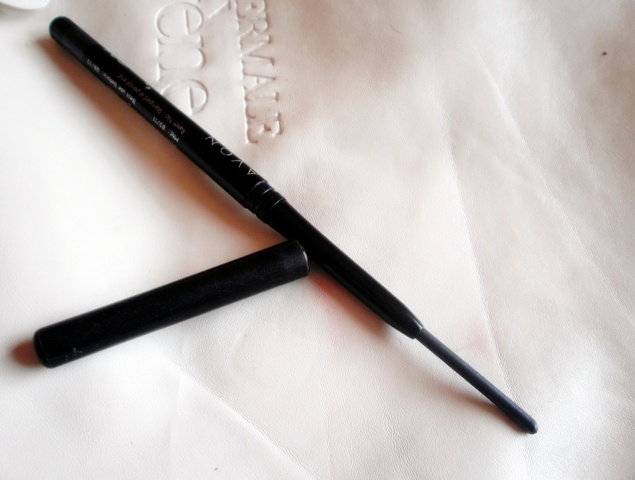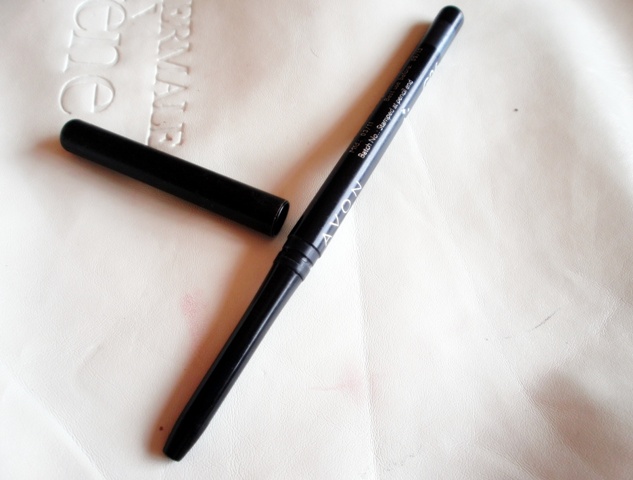 The packaging doesn't look cheap, but is sturdy, travel friendly and not to forget easy to use. Retractable pencils are more preferred than the usual ones as you don't need to sharpen them after every use or don't need to carry a sharpener wherever you go.
Now coming to the texture, it is not so creamy or soft like the Colorbar or Faces one. It is not smooth and creamy. But not harsh on the eyes. You can't expect the liner to glide on the eyelids.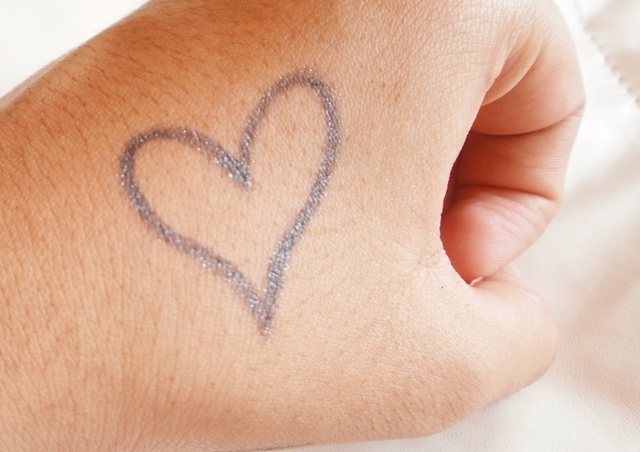 I find them okay for the price. About the pigmentation, it is not so pigmented , so you definitely need 3-4 swipes to make them more intensify. 1 swipe – you get shimmers, another 2 swipes, you get beautiful grayish blue line on your eyes, which would be ready to rock at any place.
The shade smokey diamond is a pretty grey with blue shimmers. The color is a subtle version of blue eyeliners, so those who are afraid of colored eyeliners can give a start with this (just like me) :-P The shimmers are not so gritty,they are subtle enough to blend with the color.
The most interesting part is, it becomes smudge proof and water proof once the eyeliner is applied. However you need to wait for 2-3 minutes. It stays for the whole day on the eyelids, and somewhere about 4-5 hours on waterline. I don't prefer using shimmery liners on my waterline, hence I am not sure about it.
Likes:
Affordable
Easy to use, retractable pencil packaging
Non creamy texture – would give control
Smudge proof and waterproof
Shimmers adds less drama-not OTT
Pretty grayish blue shade
Shimmers doesn't stay after cleansing
Dislikes:
Availability; can be availed through Avon reps only
Moderate pigmentation; need 3-4 swipes
Texture is not creamy; makes a con too
Rating: 4/5
Do I Recommend?:
Yes, to those who are afraid of colored eyeliners, but would like to take a step ( *Hi5* to you :P ) and also who in search of affordable eyeliners to experiment. N0, to those who wants super creamy eyeliners.
Would I Repurchase?:
Certainly, I would repurchase these eyeliners as they fits my bill perfectly.